General description
A smart hospitality lighting solution is about creating an intelligent, connected lighting infrastructure that can transform a hospitality environment from ordinary to extraordinary while wringing inefficiencies out of facility operations to maximize business profitability. Technology advances converge in this digital ecosystem. The lighting infrastructure takes advantage of intelligent LED lighting, digital lighting controls and two-way data communication to create lighting that is context aware, responsive to occupants, and reactive to data-driven insights for both current and future needs. The strong relationship it creates between hardware and software makes lighting adapt to human needs on a more individual level and allows to develop an attractive, comfortable and functional environment. The intelligence and interconnection provide the ability for diverse systems, e.g., lighting systems, environmental sensors and building automation systems, to communicate information and act on that exchange information. An agglomeration of smart devices and systems that work in tandem enables business owners to conveniently, efficiently and insightfully orchestrate all aspects of lighting on a facility-wide basis.
Lighting is an essential part of a hospitality environment
Lighting is critical to commercial success for businesses who operate hotels, restaurants and resorts. The hospitality industry heavily relies on the design of an environment to create positive associations with brands and services. Lighting for hospitality spaces should be considered not just a functional necessity, but a conduit of visual communication between the business owner and the customer. It can actively contribute to the impression that forms guest's opinions about the quality, character, convenience and charm of a hospitality environment. When travelers arrive at a hotel, they are influenced throughout the facility by visual presentations. Facade and landscape lighting reinforces building's identity and enhances architectural features. Gorgeous porte cochere lighting creates a grand entrance that honors the guest's arrival. Once indoors, thoughtful lighting design as well as the appropriate, effective quantity and quality of illumination is of utmost importance. Successful hospitality interior lighting will make the customer's stay pleasurable and productive. From the inside out, good lighting can enhance comfort, inspire conversation, add drama, create spectacle, improve safety and security, encouraging guests to enjoy the space and leaving them a delightful impression that lasts.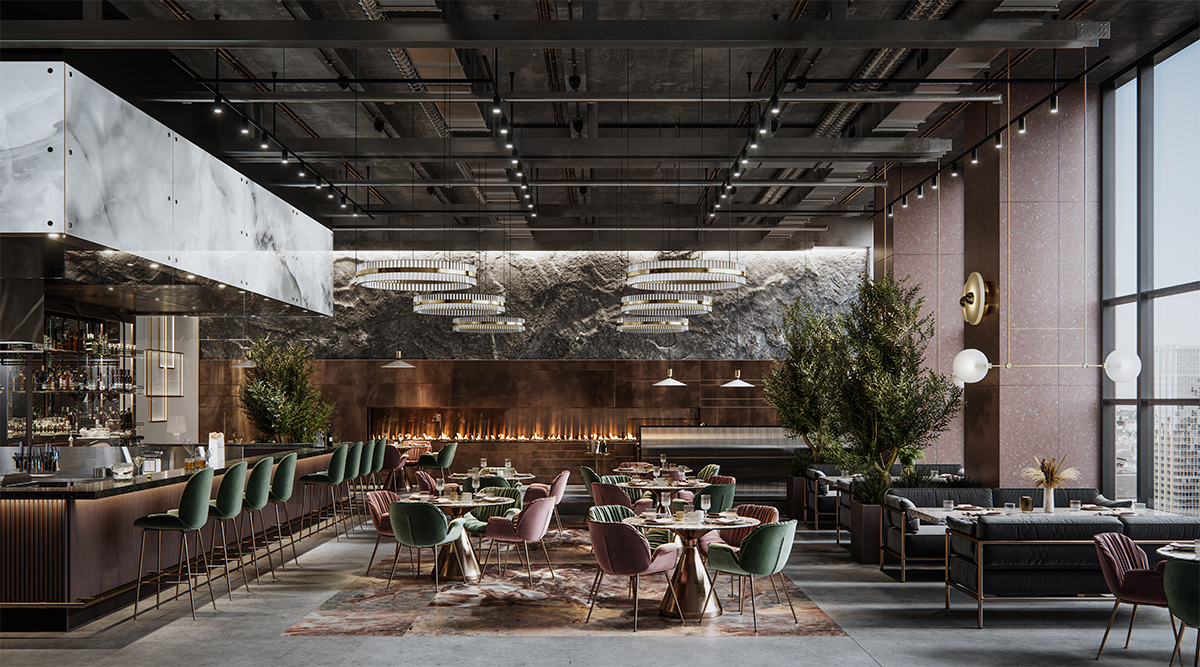 Hospitality lighting is a complex work of art
Hospitality lighting is complex, particularly when it comes to creating luminous environments for hotel applications. A hotel consists of various types of areas and spaces. Each has its own function and hence distinctive lighting needs. These areas and spaces may include entry drives, property entrances, lobbies, public corridors, public restrooms, guest corridors, guest rooms, guest bathrooms, ballrooms, multifunction meeting rooms, exhibition halls, banquet and event halls, restaurants, bars, spa services, fitness centers, business centers, etc. The illumination of the entry drive and canopy should help orient guests and enable them to safely enter the hotel. Meanwhile, it should create an air of anticipation, excitement and festivity. The hotel lobby serves as the central circulation space that connects all other areas of the facility. It is also a hotel's most multi-functional space as it often houses a number of areas such as the reception area, elevator lobby, retail space, service area and restroom. Hotel lobby lighting is often as architectural and decorative as it is functional.
Lighting design must be customized to the function of each area and the complexity of the task being performed. It should also create a cohesive spatial experience, visually appealing environment and emotionally stimulating ambiance thereby communicating a warm welcome to arriving guests, emphasizing the beauty of the architecture and adding a human scale to the space. Corridor and stair lighting should support guests' easy and safe circulation to and from guest rooms. Guest room lighting should introduce a residential feel and enhance the guests' physical and emotional comfort. Soft, flattering lighting which facilitates social communication and creates an intimate feeling is indispensable in restaurants and bars. Lighting in other public spaces such as ballrooms and fitness centers revolves around meeting the practical needs of the activities taking place there and making participants more engaged.
Orchestrating light into layers is a staple of lighting design
Regardless of the space, lighting must be thoughtfully planned. Good lighting allows people to function comfortably in it, indulge in rejuvenating experiences, and appreciate its aesthetic components. To achieve this goal, a layered approach to lighting design is implemented in all spaces where guests stay and have high expectations from the environment. A layered lighting design consists of at least three discrete lighting systems which provide ambient, accent and task lighting.
The ambient layer of light provides general illumination to make navigating and using a space visually comfortable by filling the space with a soft level of uniformly distributed light. This layer also establishes the mood of the environment.
Task lighting is used to support visual performance by directing concentrated beams of light to uniformly illuminate the task area. This layer of light should be adequate in quantity and high in quality (which should account for factors such as glare, flicker, color rendering and light distribution).
Accent lighting is used to enhance the impact of architectural and décor features. It creates a visual interest or focal point in a space, thus keeping the space from looking ordinary or bland.
Aside from the lighting layers, hospitality lighting designs often make use of decorative light fixtures. These fixtures are often meant to look attractive, create a conversation piece or make a significant design statement rather than contribute to the lighting layers.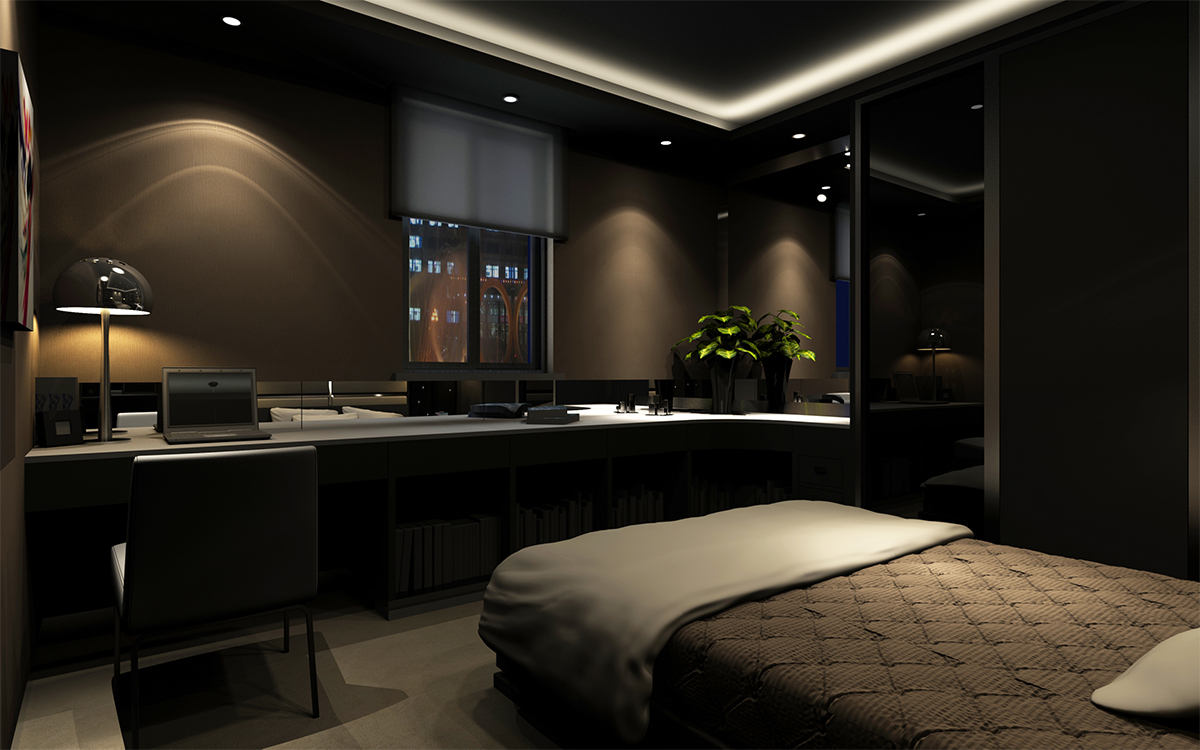 Light fixtures that contribute the lighting composition
Hospitality lighting is a mix of art and illumination, form and function, utilitarianism and sculpture, technology and design. Multiple layers of light combine to create visual hierarchies within the space and tell an intriguing story that imparts a logical psychological engagement and visual feast. A wide range of light fixtures participate in the production of the visual narrative.
Chandeliers provide showpieces of decorative sentiment and create a commanding focal point to reinforce the theme and style of the space.
Pendant or hanging lights can be as artistic and grand as chandeliers, but they often carry a more relaxed spirit and combine refined elegance with functionality to provide ambient or task lighting.
The creative use of wall sconces, which are versatile enough to create any layer of light, can play up the best features of a space.
Recessed downlights are a real workhorse in hospitality spaces. They are designed to provide glare-free or low-glare flood or spot lighting for ambient, accent or task lighting while maintaining a clean ceiling appearance.
Track lighting systems are directional lights designed to answer the need for flexibility in the adjustment of beam direction and luminaire location.
Table and floor lamps are a great source of ambient and reading light. They also add a human dimension to a space.
Light fixtures that contribute the lighting composition in a hospitality space may also include flush and semi-flush mount ceiling lights, cove lights, undercabinet lights, bathroom vanity lights, cove lights, wall washers, wall grazers, linear fixtures, etc.
Exercising control over of each lighting layer
The inclusion of lighting controls demands a strategic consideration as it has a huge impact on the energy effectiveness of the lighting systems as well as environmental satisfaction, health, well-being and performance of both guests and employees. This is where the concept of smart hospitality lighting matters. In the hospitality industry, complying with energy codes, simplifying light management and minimizing operational costs are only part of the equation for a good lighting control implementation. Lighting controls must support flexibility of use of a space and occupant satisfaction of use of a space. A hotel ballroom or ballhall, for example, is used to hold various activities, which may include corporate holiday parties, wedding receptions, shows and exhibitions, business seminars, professional society conferences, etc. It is necessary to exercise control of each lighting layer, individual groups of lights or an individual light to adapt lighting to every occasion.
Light is a fundamental part of visual performance as well as human perception, psychology and physiology. It's the responsibility of lighting controls to tailor the quantity and spectrum of light such that the environment will simultaneously satisfy the visual, emotional and biological needs of humans. Lighting controls can be applied using local control systems such as wall switches, occupancy sensors, vacancy sensors, motion sensors, photosensitive controls (photocells), timers, wall box dimmers, and standalone DMX controllers. However, it's impractical to operate each zone by its own point of control in large hospitality facilities. The numerous zones utilized in a typical hospitality lighting design present a high complexity. The individual light fixtures must be networked to allow zones to be operated by a single point of control.
Smart hospitality lighting works with digital control systems
Smart hospitality lighting was introduced to address the limitations of traditional centralized lighting control systems and bring lighting control to the new frontier of flexibility and automation. The basic building block of control zoning in traditional systems has been the lighting circuit. The size of the control zone is limited by the load capacity of the circuit. Control zoning and rezoning are accomplished through hardwiring.
Smart hospitality lighting works with digital control systems to eliminate the physical constraints on lighting networking and zoning. Digital control systems make use of software based addressing to control individual luminaires or groups. With soft terminations, a single luminaire within a single low-voltage wiring bus can be individually zoned. This enables a single circuit of lights to enact multiple control strategies, which makes it possible to create diverse lighting features, reducing installation costs and maximize energy savings.
Control commands and other information are communicated as digital binary messages rather than based on variations in voltage. This communication mechanism lends high precision controllability to digital lighting networks. Digital networking also eliminates the need for centralized control equipment, enables functions through programming, and makes two-way communication possible.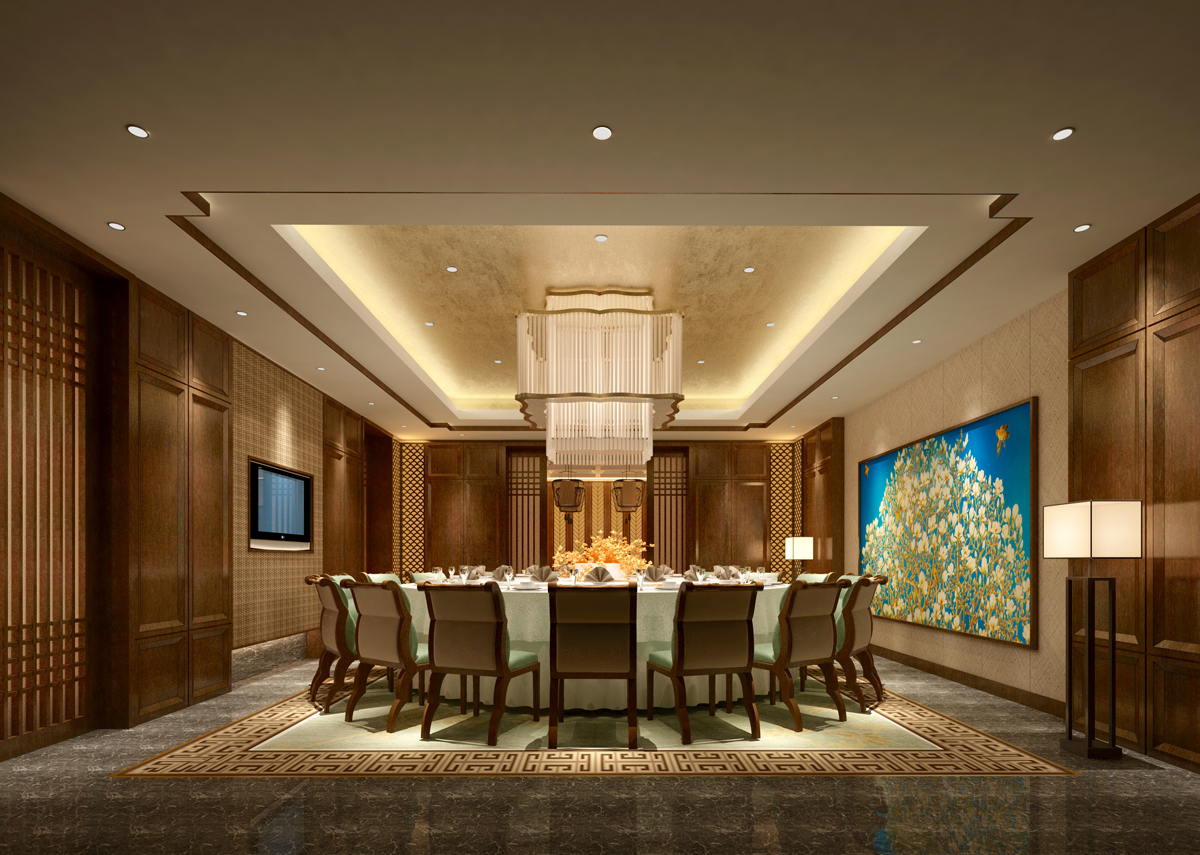 Controllability sets LED lighting apart
The potential of digital control systems can only be unlocked when the light source can seamlessly respond to digital commands. LEDs took the job. The semiconductor-based emitters produce light by stimulating electroluminescence in the quantum well (active region) formed by oppositely doped semiconductor compound layers. When the p-n junction is biased in the forward direction, electrons and holes are injected into the active region under electrical influences and recombine to release energy in the form of photons (packets of light). The electroluminescence of direct band semiconductors has a very high quantum efficiency, which lends LEDs incomparable luminous efficacies.
Even more meaningful is that it is highly responsive to changes in the drive current. As such, LEDs allows for instantaneous switching and dimming control. Their lifespan is not affected by high frequency switching cycles. The intensity can be dimmed from 100% to less than 1% when digital dimming is implemented. Operating LEDs using full range digital dimming circuits allow them to be controlled to deliver the right amount of light on demand for highly controllable illumination as well as high color accuracy in additive color mixing applications. Together, these capabilities allow LEDs to work in perfect symphony with electronic circuits and effectively execute control strategies from basic on/off switching and simple dimming to algorithm-controlled operation and dynamic lighting scenes.
Connected, intelligent, individually addressable LED lights
Smart hospitality lighting is delivered through a digital ecosystem in which the LED luminaires actively participate in the formation of the network architecture. The LED luminaires incorporate network connectivity to allow the embedded light controller to interact with the network server and control devices. Intelligence is usually built into the LED luminaires themselves, but control is both distributed and centralized. Sensors can be luminaire-integrated, or they can be as layered as network- or zone-level controls.
The digital light controller is typically fabricated using the system-on-chip (SoC) technology and consists of a microcontroller and a radio transceiver. The microcontroller is comprised a central processing unit (CPU), a memory block and I/O ports. The firmware that is burned into the microcontroller implements algorithms to crunch data and send instructions to the LED driver. The LED driver regulates the power to the LEDs based on the instructions. The implementation of most energy saving strategies and lighting features involves LED dimming. A dimmable LED driver controls the LED output through pulse-width modulation (PWM) or constant current reduction (CCR). The former is called digital dimming. The latter is known as analog dimming.
The LED technology platform extends the dynamic aspect of lighting to spectral manipulation for color changing or tuning to occur directly within an LED package or LED module. Dynamic lighting systems may be designed as RGB, RGBW, RGBA or RGBWA full color systems that can create colorful sequences or fine tune a particular static color. They may also be tunable white or dim-to-warm systems that incorporates a mix of LEDs in different correlated color temperatures (CCTs). Dynamic tuning of the spectral composition of white light is an indispensable feature required to deliver human centric lighting (HCL) in hospitality environments. HCL is intended to synchronize human circadian rhythms to the 24-hour rhythm of the ambient changes by reproducing the continuously changing spectrum and intensity of sunlight indoors. Dynamic color or CCT tuning systems employ multiple LED channels which are individually addressed and dimmed.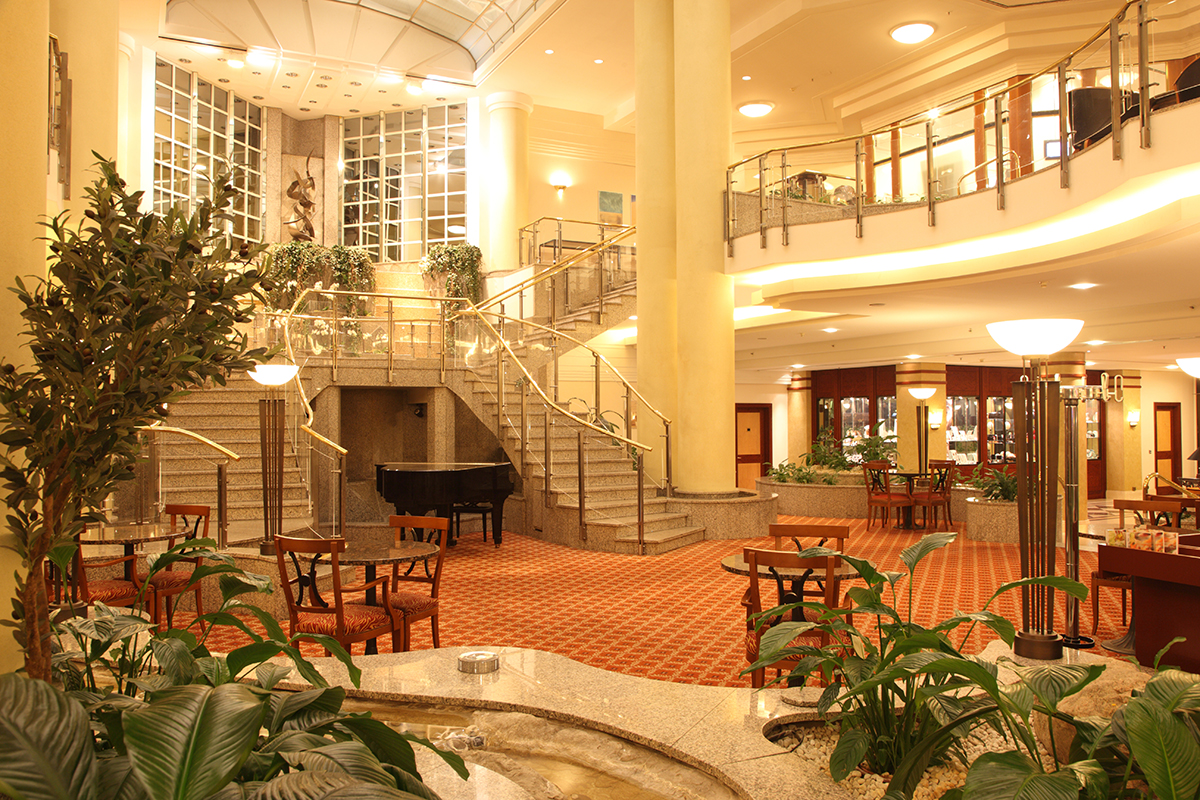 Wireless networking
Although digital control signals can be transmitted using low-voltage wiring based on protocols such as digital addressable lighting interface (DALI) and Power over Ethernet (PoE), wireless mesh networking is establishing its strong foothold in smart lighting applications. Without the fuss of electrical wiring, wireless networks can be flexibly deployed and easily rezoned to adapt to changes in space use. The network can grow effortlessly to accommodate evolving needs without the need to invest in new networking infrastructure.
A mesh network is created with multiple nodes which are interconnected. Each node serves communicates with each other as a repeater to relay packets to neighboring nodes. The many-to-many topology extends communication range beyond the radio range of each individual node. The topology supports multi-hop communications for relaying packets from the source to the destination via intermediary nodes. It can determine the best path through the network and allow for continuous connections and reconfiguration around interrupted paths until the destination is reached. These self-configuring, self-forming, self-healing and self-monitoring capabilities make the network highly robust, scalable and reliable.
Among the many mesh network technologies Bluetooth Mesh and ZigBee are the forefront of professional lighting applications. They provide the ability to scale the lighting network geographically and operate reliably with built-in connection redundancy through multihop operations. Bluetooth Mesh uses a managed flood message relay architecture and peer-to-peer communications to ensure uninterrupted signal delivery. It can handle the significant amount of multicast messaging traffic by supporting up to 32,000 nodes per network and automatic channel switching, with each communication channel offers up to about 1Mbps bandwidth. ZigBee has a lower data transmission rate (250 Kbit/s maximum) but offers impressive scalability by supporting up to 65,000 nodes. Bluetooth Mesh uses no centralized hub or routing nodes. A ZigBee network has a coordinator that acts as the gateway in and out of the network.
Internet of Things (IoT)
Wireless mesh networks enable true interoperability between different devices, systems and networks, which is what the Internet of Things (IoT) is focusing on. Through RF mesh networks, IoT extends the Internet Protocol (IP) communication to vast amounts of resource-constrained endpoints and allows for secure communication, collaboration and interoperation between heterogeneous devices within and across geographical boundaries. Integrating smart lighting networks into the world of IoT makes it possible to multiply device capabilities by harvesting ubiquitously connected sensing devices, cloud computing, Big Data, machine learning (ML), artificial intelligence (AI) and machine-to-machine (M2M) communication.
IoT enabled smart lighting moves the lighting control system to the IP network and uses a robust IoT platform as the middleware for mediation between the hardware and application layers. The IoT platform ensures secure, convenient, scalable, and interoperable IoT deployments. It provides the infrastructure to create, streamline and automate applications and features that would otherwise be impossible with independent networks.