What is a bollard light
A bollard light is a sturdy, short, and vertical post light that is utilized to define visual direction and boundaries for both people and vehicles. Bollards were originally designed as protective structures which are installed on sidewalks, driveways, parking lots, or other trafficked areas at industrial, commercial, or institutional premises. They provide restraint of vehicular traffic in unauthorized areas and delineate pedestrian paths.
Today, bollards have taken on an expansive role. They are used numerous urban, industrial, landscaping and architectural applications to enhance outdoor settings, while contributing to the safety and security of the environments they serve. What made this happen was the incorporation of lighting into the bollard structures.
An architectural element
Bollard lights are more of a visual element than a physical barrier. They're less used as purely barricade and barrier devices that provide outdoor perimeter defense and traffic control. Bollards have evolved into a type of architectural outdoor light fixtures that should blend into the environment they serve. During the day they should add to the aesthetic appeal of the landscape, while at night assisting orientation and navigation, and creating a pleasant atmosphere. They are installed to create visual guidance for the safe movement of the vehicular and pedestrian traffic.
Bollard lights are also used to create a lovely ambience that magically transforms an exterior into an inspired nightscape. The daytime aesthetic of bollards is just as important as they tastefully direct illumination to effectively enhance a property's decorative qualities after the sun has gone down. Bollards must be viewed as part of their surrounding architecture. They tie in architectural elements to present a cohesive panorama.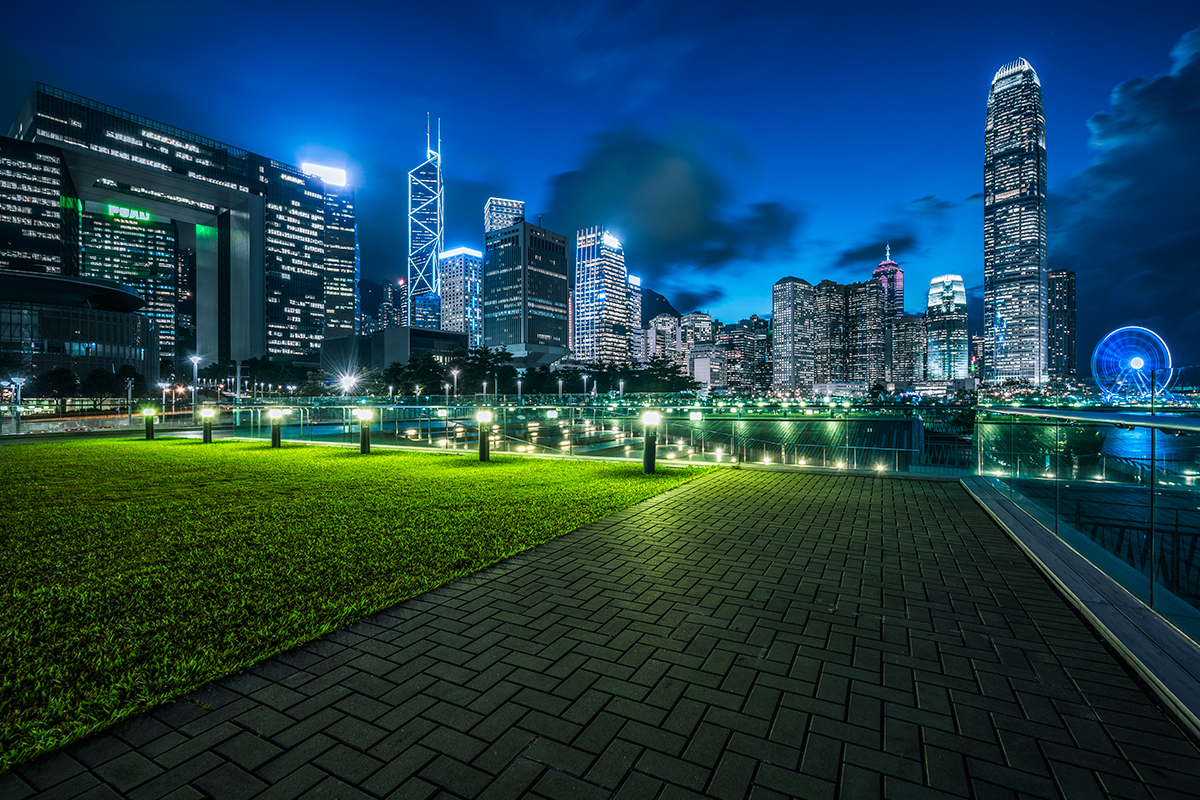 Design and construction
A bollard light is an upright ground-mounted fixture available in heights ranging from 24″ to 42″. The short post light typically gives off light from the top. The fixture consists usually of an extruded aluminum or stainless steel body, a cast aluminum top, a light assembly, and a mounting base. The light assembly is installed under a beveled, cone, dome, or flat top. The light assembly includes a light source and optics that regulate luminous flux from the light source.
Lamp-based design
The light source of an LED bollard light can be an LED light bulb or an LED module. LED bulbs are designed to replace incandescent and compact fluorescent lamps with the same operating voltage, socket, and size. They allow fast LED conversion of a traditional light fixture and easy lamp replacement. However, LED bulbs are inherently limited in circuit efficiency, driver reliability, dimming performance, optical controllability, and thermal management due the compromises made in the system design. Higher value features (i.e., efficacy, lifetime, sophisticated controls, effective deliver of light and novel optical patterns) require a systems approach to design and engineering, which drives the popularity of integrated LED systems.
Strategic LED integration
The use of an LED module makes it possible to use the metal housing of the luminaire as well as adequately dimensioned heat sink to dissipate heat generated by the LEDs. Integrated design results in high efficiency optical control and enables the creation of unique, distinctive light patterns for a stunning light display.
Line-operated bollard lights have a built-in LED driver which converts alternating current (AC) power to a voltage and direct current suitable for driving the LED load. Where dimming will be required as part of any control strategy, the LED driver can be designed to support constant current reduction (CCR) dimming and provide compatibility with various control protocols like 0-10V, DMX, Ethernet and ZigBee.
The LED driver can be configured to work with sensor and control systems which enable the products to provide intelligent lighting for further energy savings. It's a common practice to incorporate PIR motion sensors and dusk-to-dawn photocells into bollard lights. The LED module can be easily integrated into low-voltage lighting systems or run off a solar power system.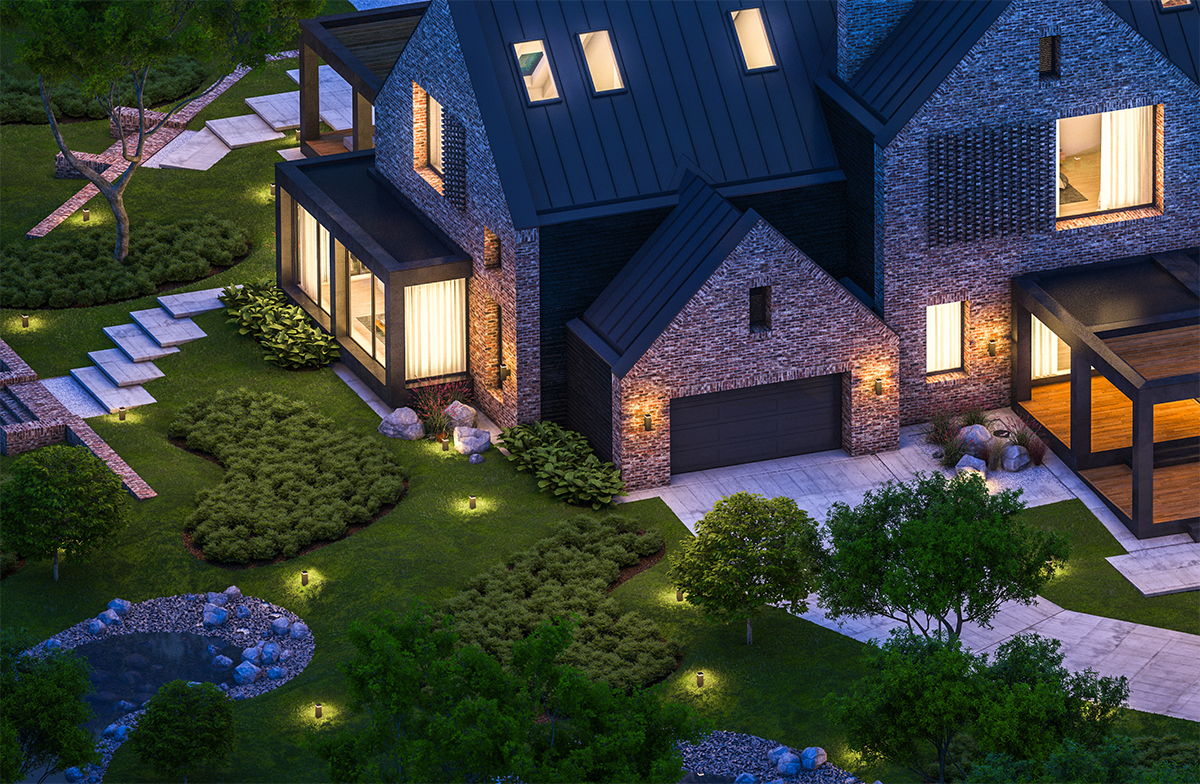 The optical system
Diffusers, louvers, reflectors, refractors, and lenses are the most commonly used bollard optics. Louvers are designed to reduce or eliminate direct view of the light source from outside of the bollard. The typical reflector optics used in bollards are a multi-piece system which incorporates an anodized cone reflector and top reflector. Light is bounced off by the top reflector and then off the outside of the cone reflector to provide uniform downward and horizontal illumination around the bollard. Surrounding the multi-piece reflector system is a polycarbonate lens to help protect the light source and reflector. Opal diffusers can be designed to envelop the light source for a Type V distribution or a symmetrical four-beam light pattern. Bollards with a canopy top often use an LED array that directs light downward. A multi-lens array is used to provide tight control of light emitted by each individual LED of such an LED array.
Surviving behavioral and environmental abuse
LED bollard lights are ruggedly constructed to withstand abuse that people and weather conditions can throw at them. The light assembly and driver enclosure are sealed to an IP65 or IP66 rating. All exposed aluminum surfaces receive a durable TGIC thermoset powder coat finish which provides superior resistance to corrosion, weathering and ultraviolet degradation.