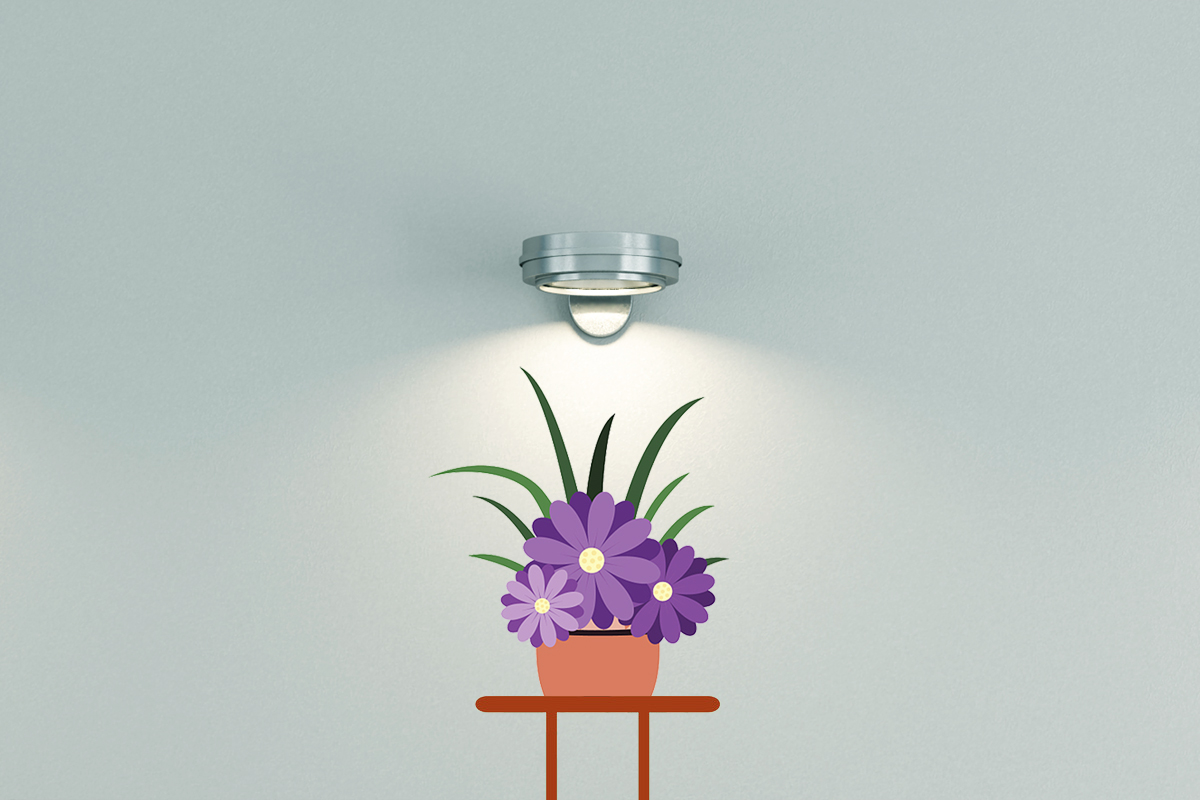 A Sensible Addition to Interior Lighting​
Wall lighting is a very sensible addition to any domestic lighting scheme. It introduces ambient, accent, or even task light to balance the lighting composition and compliment the decor of an interior space. Lighting design is a complex discipline that involves a large number of variables, including the selection of light fixtures. While overhead fixtures such as pendants,
chandeliers
and
downlights
are the obvious go-to choices for any interior space,
wall lights
can add an unexpected dimension to both the functional and aesthetical layers of lighting. In a thoughtful lighting plan, they could be excellent supplementary sources of light and statement enhancers in hallways, living rooms, dining rooms, bedrooms, bathrooms, home offices and home theaters.
Layered Lighting with Wall Lights​
Wall lights have a strategic position in a layered lighting design in which a skillful mix of ambient, accent and task lighting is provided to satisfy multiple illumination requirements and create just the right atmosphere for any occasion. Ambient lighting, or general lighting, is the base layer of lighting which allows people to navigate safely through a space and set the mood and general tone of the room. Accent lighting establishes the importance of specific objects such as artwork, collectibles or architectural detail against the background of the general illuminance. Task lighting supports visual performance for a specific task by providing a focused, localized, and higher level of illumination. If we compare lighting to a visual symphony,
wall light fixtures
are the wind instruments in an orchestra. These eye level wall mounted lights which can provide flexible light distributions offer plenty of opportunity for use within a layered lighting installation.
Ambient lighting​
Wall lights are a fantastic ambient counterpoint to general overhead lighting. Recessed downlights provide only ample ground illuminance and fail to uniformly illuminate the decor elements and architectural features within the eye-level field of view. Suspended lights could be visually obtrusive in narrow spaces or provide insufficient illumination throughout a spacious room. Wall lights can supplement
ceiling lights
to provide a balanced horizontal and vertical ambience within the space. They can also be used as the primary ambient light source when overhead lighting is not available or the space does not require excessively bright lighting. Carefully located wall luminaires fill in shadows, provide orientation and enhance the conviviality of the occasion with soft, visually comfortable light.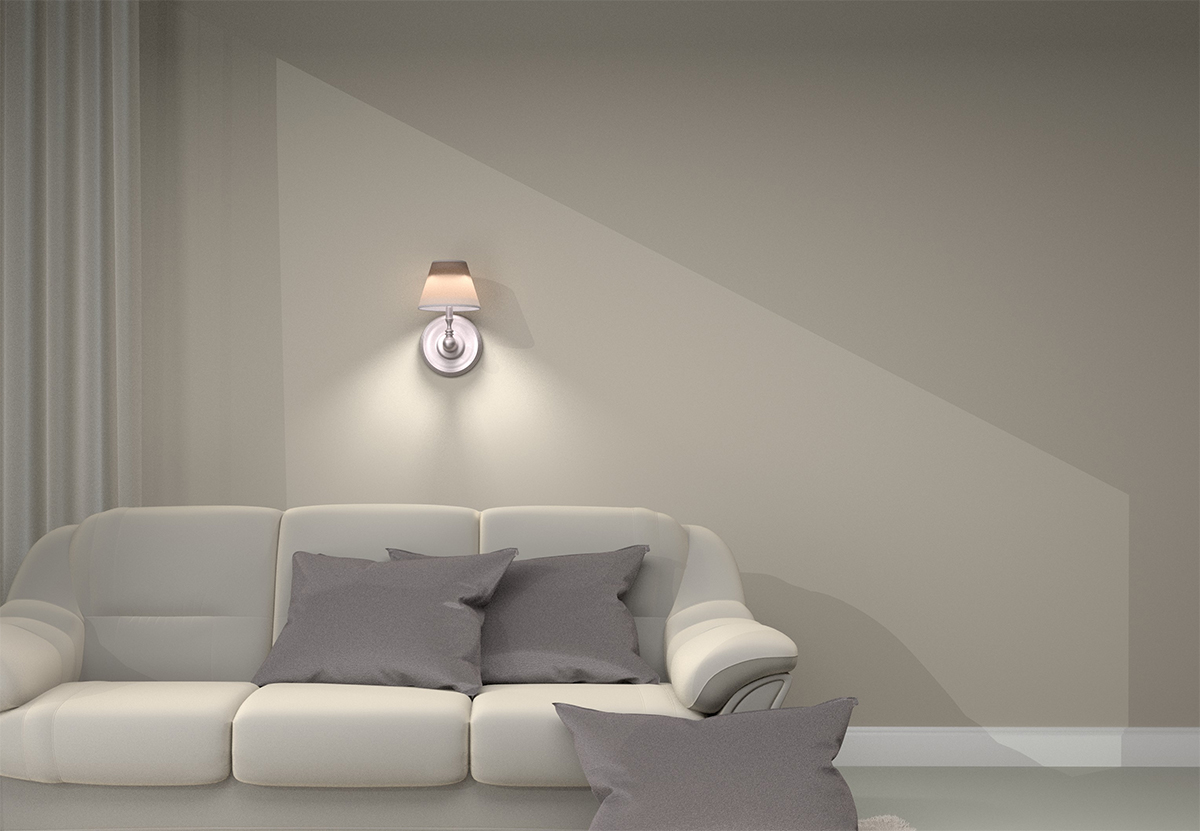 Accent lighting​
A room filled with only overhead ambient light will often take on a dull, flat effect. Accent lighting with wall sconces adds drama to a room by reinforcing design aesthetics and creating a visual emphasis on decorative elements and architectural features. Walls that feature textured surfaces and intricate paintings are well-served by wall sconces. A wall light such as a picture light can bring attention to a beloved piece of wall art. The creative use of wall lighting is sure to add a splash of personality to an otherwise neutral room and to elevate the look of the entire decor.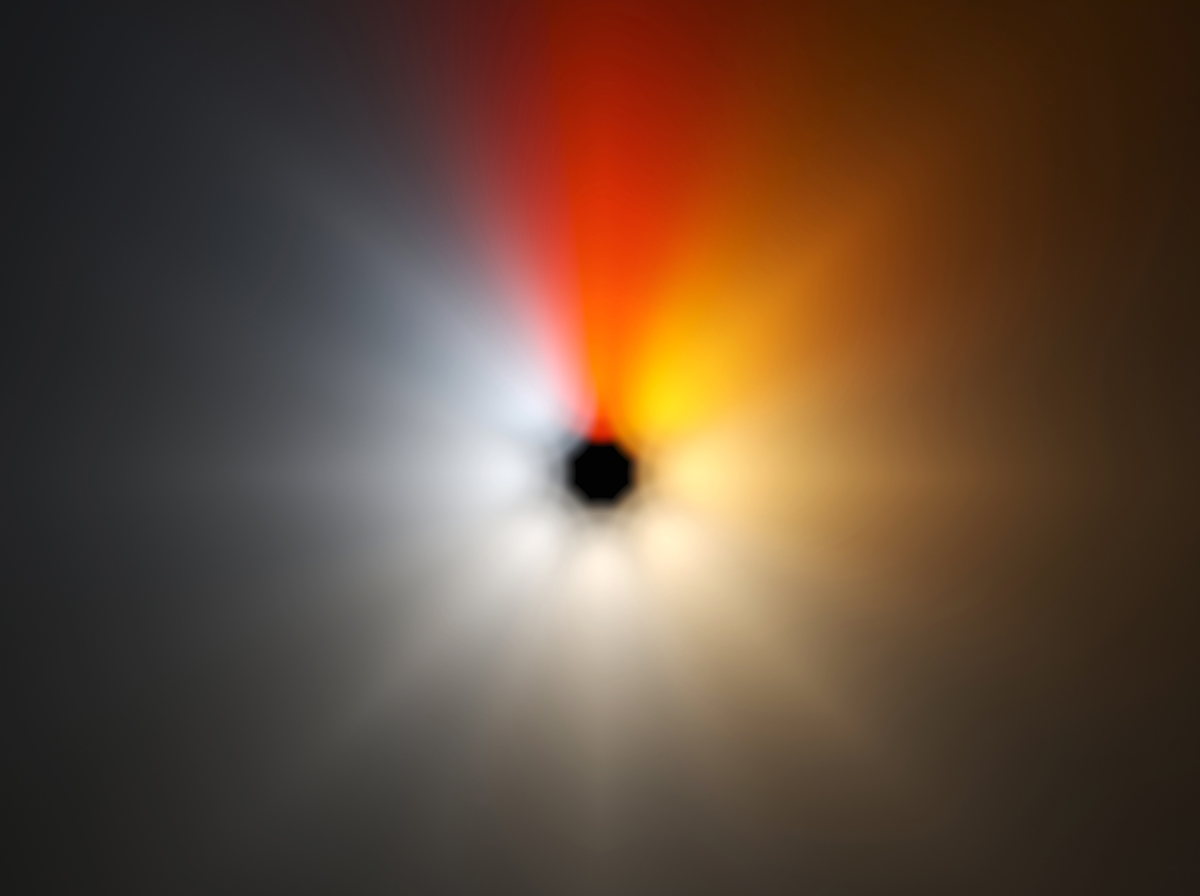 Task lighting​
Offering localized light to illuminate a particular area for accomplishing tasks, task lighting in the form of wall sconces can serve the same purpose as
table lamps
while freeing up nightstand space in living rooms or bedrooms. Wall sconces can provide visual relief from overhead lighting which will cast shadows on safety sensitive areas such as a kitchen countertop. Wall-mounted sconces flanking a vanity mirror provide adequate illumination to carry out various tasks in a bathroom such as styling hair, putting on makeup, or brushing teeth.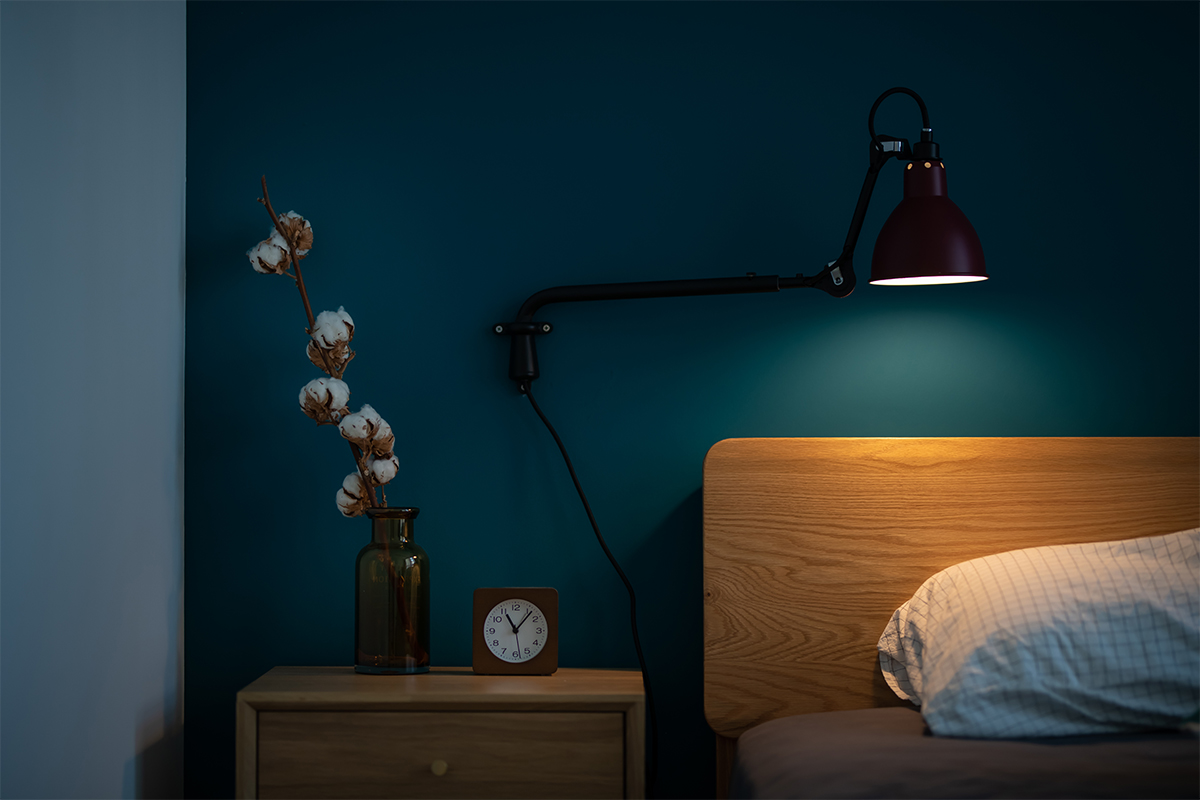 Decorative lighting​
Decorative wall sconces
create a visual sparkle for a room and inspire conversation. While accent lighting highlights a room's aesthetic features, decorative lights are the design elements or pieces of art on their own. They not only complete the look of a space but to establish the theme and style of the space. Flanking a fireplace with chandelier-style sconces, for example, makes the space over your fireplace spectacular.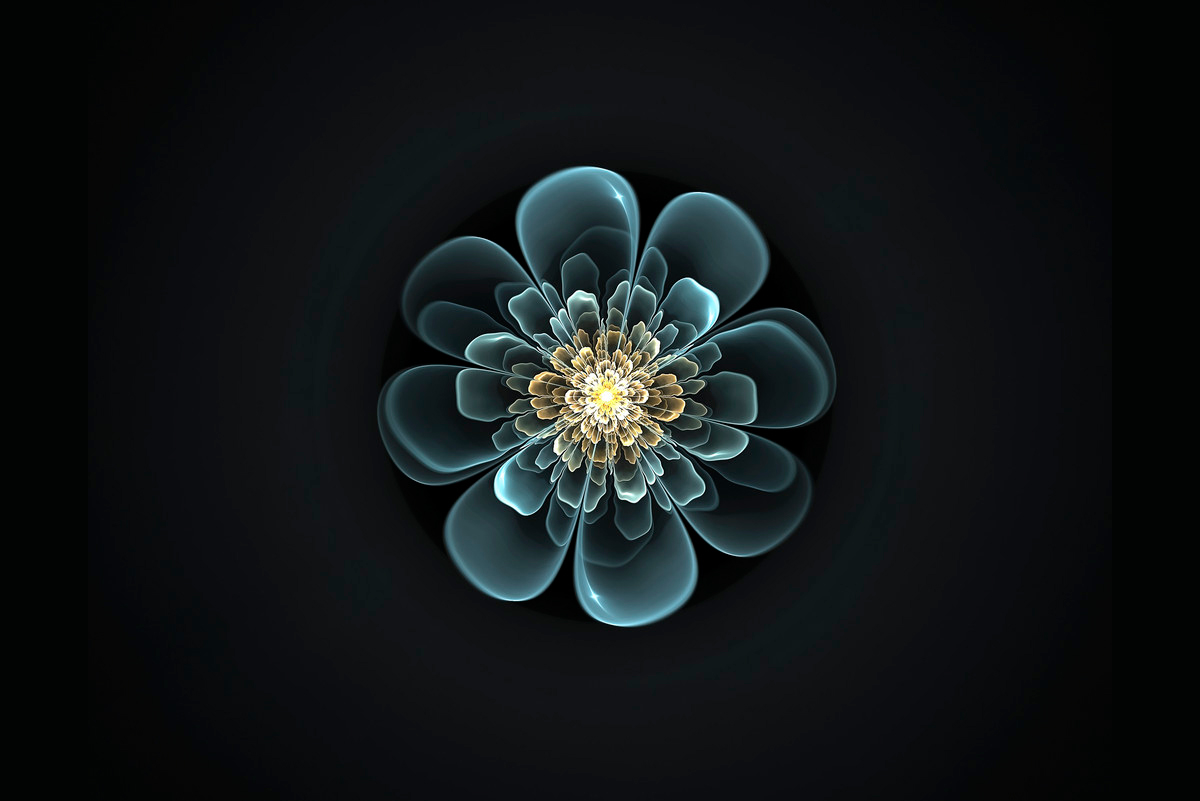 Types of Wall Lights​
With its name derived from the Latin absconsus and the French esconce, the sconce is most traditionally thought of as a bracket to affix a candlestick or electric
light bulbs
to a wall. Its precise definition has changed over the years and the term "wall sconces" are in most cases interchangeable with "wall lights", except for that some specific type of fixtures such as picture lights and
vanity lights
are inappropriate to be called wall sconces. Wall lights are extremely versatile in design and come in many different shapes and light distributions. The following lists break down the most common types of wall lights to be familiar with.
Let's start with types of wall sconces based on lighting directions. Wall sconces are available in uplights and downlights or a combo of them. But the optical designs of wall sconces aren't strictly limited to these types. Some allow for intricate light patterns through wall reflections and some may produce multidirectional or usual light distributions.
Uplight wall sconces project light towards the ceiling with the intent of providing indirect light. Uplighting provides soft ambient light and creates an impression of a higher ceiling. Uplights can be used to graze wall textures such as brick, stone or stucco, thereby accenting and highlighting details to elevate the visual drama.
Downlight wall sconces cast light downwards to help illuminate walkways or provide task lighting. The conservative amount of light which escapes from the bottom of the fixture helps create a slightly more intimate atmosphere. Downlight sconces for accent lighting make your paintings, photographs or other wall art come alive.
Up/downlight sconces shine through the top and bottom of the fixture to offer a balanced composition of light which can be used to accentuate the vertical nature of a wall while providing ambient or task illumination.
These types of wall lights vary greatly in designs, shapes, and functionalities:
Armed sconces​
Armed sconces are decorative light fixtures that elegantly grace walls and typically provide ambient light in a living room, kitchen, hallway, or entryway. The wall sconce has one or more metal arms that extend out to provide various setback distances for increased light distribution and an exquisite look. These sconces come in 1-light, 2-light, 3-light, and even 6-light options.
Flush mount wall sconces mount flush against the wall surface without extended arms. These types of lights have versatile light distributions, including sconces that resemble
flush mount ceiling lights
for a large pool of ambience, sconces with more muted glow (generally found in bathrooms and dining rooms), uplights and downlights for accent or ambient lighting. These types of lights are more compact but less ornate than armed sconces, and usually carry a more relaxed appearance and minimalist look.
Half moon sconces​
Half moon sconces are similar to flush mount sconces but have a wide open top that casts light upwards. The sconce features a diffuser housing which softens light at the eye level for ambient illumination while the upward wash of light accentuates the wall with a striking grazing light effect.
Lantern wall sconces​
Lantern wall sconces let you introduce traditional elegance and character into a space. These lights give off plenty of light, making your space more comfortable and welcoming.
Candle sconces​
Candle sconces imitate the look of genuine flame fixtures to bring a peaceful antique ambiance and timeless quality to your room whether the sconces are lit or not. Candle wall sconces cast a small amount of light that illuminates the vintage details throughout the home. Subdued lighting creates an aura of romance that is perfect for atmospheric lighting in dining rooms, bedrooms and along the hallway.
Shadow casting sconces​
Contemporary light fixtures that cast intricate shadows and engaging illumination are one of the most popular design lighting trends today. Shadow casting sconces bring personality to a dull space by using the interplay between light and shadow. Organic shadows and imaginary delicacies add stunning visual depth and beautiful contrast to a room which in turn inspires conversations and imaginations.
Swing arm sconces​
A swing arm sconce includes a hinged, extendable arm which allows the fixture to be moved in multiple directions for complete control over the spread of light. This type of sconce is often placed beside a bed to provide task lighting for reading. These lamps typically come with a lamp shade for a tightly controlled pool of light.
Wallchieres​
Wallchieres are decorative wall lights that combine the modern functionality of a wall sconce with the appearance of a free-standing torchiere lamp. These intricately crafted fixtures support a graceful and ornate expression that perfectly harmonizes with the design language of classic and modern architectures and everything in between. The characteristically long, tall and slim design exudes artistic elegance.
Picture lights​
Bring a sense of gallery-inspired style to your living space with wall mounted picture lights. A picture light, as its name suggests, is used to illuminate paintings, photographs or other wall art. These fixtures are placed above framed artwork and provide downward lighting for drawing attention to the accentuated pieces.
Color rendering
is an important factor to take into account when making a decision to purchase. Only a light source with excellent spectral power distribution (SPD) can ensure the best rendering across all colors of the wall art.
Vanity lights​
Bathroom vanity lights
are positioned above or at the sides of a vanity mirror to provide task lighting for shaving, facial cleansing, applying makeup, styling hair, etc. Vanity lights not only bring decorative accents to a bathroom but also affect the way a person views their own appearance, therefore flattering light is absolutely essential.
Popular Design Styles​
Wall sconces make an important visual statement by injecting personality to the interiors with their different styles. Contemporary wall sconces echo the minimalist design characteristics of modern home decor with sleek lines, straight-forward styling, abstract or asymmetrical silhouettes, and clean finishes in black, white, off-white, gray, and other light neutrals. Transitional style lights are universally popular with their perfect compromise between traditional and contemporary design. Inspired by the past and delivering a timeless beauty, traditional style wall lighting has staying power. Rustic wall sconces are inspired by the simplicity and rugged beauty of nature and place an emphasis on organic shapes and weathered finishes. Evoking an urban vibe and rugged charm with warehouse and factory elements thrown in the mix, wall sconces with industrial inspirations have an unexpected popularity. Mediterranean, Cottage, Coastal, Farmhouse, Glam, and Southwestern styles also find their expressions in wall light fixtures.
Add Distinction and Flair to Your Living Space​
Wall sconces can be a great addition to any interior spaces. Incorporating wall lighting into a room and cheering up the space involve thoughtful selection of light fixtures and demand practical knowledge of lighting design. Wall sconces have distinct aesthetic and utilitarian functions in different spaces of a house. Let us walk you through the essentials of wall lighting in every residential spaces.
Living room​
Living rooms are where people gather and engage in a variety of activities such as entertaining, reading, doing homework, working on hobbies, watching television and playing games. You want to create a synergy in this space with a layered approach to lighting design that integrates ambient, task, and accent lighting. The addition of wall sconces makes your living space feel more pleasant and inviting. They can brighten corners that may become shadowy after sunset, establish emotional relations with mood lighting, and create a visual interest in the space with picture lights or wall washers. Wall sconces in this space should participate in the construction of decorative lighting layer, together with pendants or chandeliers, for a cohesive decor appearance.
Bedroom​
Bedroom lighting helps recast the sleeping room as a welcoming, intimate refuge from the chaos of the outside world. This private retreat for relaxation, escape and self-indulgence requires a mixture of ambient lighting and task lighting for atmospheric lighting, reading and dressing. Proportion is key to a restful bedroom retreat, and the organization of the space is tricky. The placement, type, and scale of the luminaires influence the overall feel of the interior scheme. Introducing wall lights symmetrically above the bedsides will help balance out the lighting composition. Most often a single large pendant ceiling fixture may pull the ceiling down visually because it looks heavy and overwhelming. Wall sconces will take on the job perfectly. If you just want to supplement task lighting, a pair of
swing arm wall lights
allow you to avoid taking up precious floor or nightstand space.
Dining room​
Dining room lighting should be flexible enough to strike the balance or shift between task and ambient lighting. While chandeliers offer plenty of sparkle and drama for dining rooms, wall sconces also get their recognition for its grace and ambiance. Dining room sconces can complement overhead light fixtures to improve the overall ambiance of the space. These wall mount fixtures are designed to produce soft ambient light to mitigate the harshness of concentrated illumination provided by an overheat light. Uplight wall sconces are typically used to serve this purpose. When a room needs a very intimate atmosphere to evoke favorable emotional responses, wall sconces do a great job to replace the overpowering chandeliers and pendants.
Wall accent lights
fulfil the aesthetic intentions of the architecture by placing visual emphasis on whatever deserves to be noticed on the wall.
Kitchen​
The layered lighting approach is just as important in a kitchen where shadows can be risky. Typically,
pendant lights
are placed over a kitchen island to provide adequate task light and recessed lights are installed to provide ambient light. Wall sconces are not that essential for small kitchens. But for a very spacious cooking and dining space, the addition of wall sconces can keep the space from looking ordinary or bland. It also provides supplementary lighting for places out of the reach of overhead lighting or where the ceiling lights will cast shadows. Food preparation areas where foods are chopped, in particular, can be dangerous if it is filled with shadows from ceiling lighting.
Bathroom​
Bathroom lighting is intended to create a relaxing feel while supporting bathroom routines such as shaving and applying makeup. A well-lit bathroom helps you shake off sleep in the morning and unwind in the evening. In large bathrooms, wall scones are used to highlight architectural features and supplement ambient lighting. Residential bathrooms are usually small enough and lighting in this place is especially geared towards the bathroom mirror. Bathroom vanity lights which have frosted diffusers or shaded coverings are positioned above or at the sides of a vanity mirror to banish the pesky shadow that overhead fixtures tend to cast. Bathroom light fixtures require a high level ingress protection if they're installed in places with a likelihood of water spray. Usually IP44 is enough, higher watertight integrity, e.g. IP65, IP66, is required only when the sconce is installed close to the shower.
Hallway​
Hallways are trickier in lighting design because light fixtures installed along these narrow passages are very likely to cause visual clutter. Installing wall sconces will be a strong choice to create cohesive transitions throughout your home. Wall sconces structure hallways visually to make a statement and support perspective. Wall mounted fixtures should not protrude more than 4 inches from the wall in narrow hallways, as required in ADA, to prevent a passersby from bumping into the fixtures and clear the clutter from the passersby's field of view.
Lighting Technology​
Wall lights have a heavy use of light bulbs. Decorative wall sconces had typically counted on incandescent bulbs for their striking vintage aesthetics and warm ambiance. Fluorescent light bulbs had been the mainstream light source for fixtures with shielded or diffused lighting. These light fixtures are now retrofitted with LED replacement bulbs which are propagandized to be energy efficient and long lasting. Most commercialized LEDs are narrow spectrum emitters which are inherently inferior in color rendering. To improve the spectral distribution of light emitted by InGaN (indium gallium nitride) LEDs, a high cost phosphor coating has to be applied on the LED chip. However, commodity-level
LED bulbs
typically sacrifice color quality for luminous efficacy and cost competitiveness. These LED bulbs have a color rendering index (CRI) of around 80, which is no better than that of fluorescent bulbs and incomparable to incandescent bulbs (95 CRI).
For applications that don't require high quality light, these low CRI LED bulbs are a cost-effective light source. Nevertheless, interior lighting demands a high quality spectrum of light that allows the human eye to perceive bright and vivid colors for both aesthetical enjoyment and high task performance. High quality, flicker-free light is a fundamental necessity for color critical applications such as illumination of wall art with picture lights and reading under swing arm wall lights. Do not buy cheap LED bulbs if you want to fill your spaces with vivid or flattering ambiance. And high quality LED bulbs won't cost you a fortune. Decorative wall sconces have the option of
LED filament bulbs
which allow you to get the beauty and light quality of vintage incandescent bulbs, with all the high energy savings and long life expectancy of
LED technology
. As with their SMD counterparts, these bulbs may be equipped with bare-bones
LED drivers
which can cause light to flicker because of the presence of ripple in drive current. So far, the best light source for lamp-based wall light fixtures is incandescent and halogen bulbs. Despite their short lifespan, these tungsten filament bulbs produce virtually no flicker and have a superior color rendering performance. You can never be wrong using these technically simple products.
New Trends in Wall Lighting​
Lighting designers are infusing technology with design to inject quality, style and reliability into wall light fixtures. Built around LED technology rather than LED bulbs, the latest generation wall sconces integrate LEDs directly into light fixtures for more spectacular designs and effective
thermal management
as well as a better light quality. Creativity and innovation are evidenced in these products which are also engineered with a systematic consideration in the mechanical, electrical, thermal, and optical aspects of the lighting system. Solid state lighting brings unprecedented design flexibilities to wall lighting. Meaningful simplicity or artistic whimsy in design allows LED wall sconces to blend into the interior decor perfectly. High quality LEDs which are paired with characteristically matching driving circuitry deliver true high quality light. Advanced dimming control and sensor technology make adaptive lighting possible. It's not uncommon for wall sconces to incorporate wireless connectivity which transforms luminaires into
smart lighting
nodes controllable by smartphones.