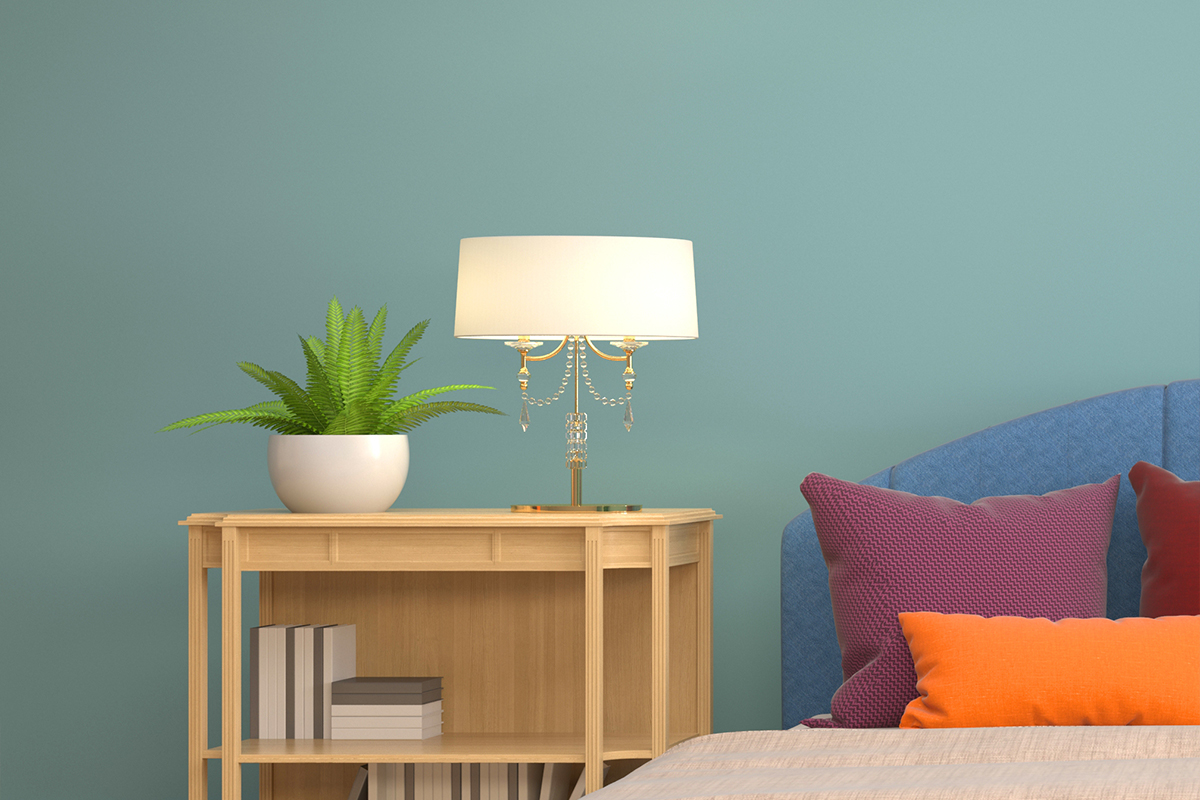 A Symbiotic Union of Design and Practicality​
A
table lamp
is a portable luminaire that delivers a symbiotic union of design and practicality. The design of a light fixture for living spaces goes far beyond providing sufficient illumination and useful functionalities. Often placed on side tables, dining tables, consoles, nightstands, window-sills and dressers, table lamps are designed to offer localized pools of light at eye level. While the portability of a table lamp makes it a versatile solution for task lighting applications, what contributed to its universal presence in residential and hospitality spaces is its ability to create an alluring ambient enchantment and a unique decorative accent. A perfect table lamp is a dramatic blend of conversational aesthetics exuded by the light fixture itself and the visual satisfaction provided by thoughtfully composed lighting.
Functions​
Table lamps are mainly utilized for providing layered lighting in which ambient, task and accent lights are mixed within a room to create a fully usable, adaptive space and ensure that the interior look has rich visual depth. Well-layered illumination is achieved in concert with overhead light fixtures,
wall sconces
, and portable luminaires including floor and table lamps. Task lighting is a fundamental component of a layered lighting design. However, in residential and hospitality environments, emphasis of task lighting is not only placed in providing sufficient illuminances for users to perform visual tasks, but to add visual interest and create intimate ambiance. And therefore a table lamp is employed to optimize a room space, both visually and functionally. Finding a table lamp that doesn't just provide task visibility but also imparts positive mood and feel can be tricky. A good product is sure to strike a balance between ambiance and function.
Aesthetics
Table lamps also serve as a decorative element that blends with the rest of your decor and enhances the beauty of your fine furnishings. Whether you aspire to make a striking sculptural statement, explore the interplay of geometric shapes, inject contemporary glamour, celebrate iconic modernism, or create a vintage allure, a masterfully designed table lamp will definitely channel a striking dimension into your interior design scheme. A poetic unity of breathtaking sculpture and inspiring design gives your home a fashionable flourish and an artistic flair. An empty table can be easily transformed into a show stopping focal point with a portable accent piece that exudes organic aesthetics. A table lamp can either be as ornamental as a vase which makes bold interior statements in a bland room, or be crafted in the simple shape of pure geometry to deliver understated refinement and harmonious elegance.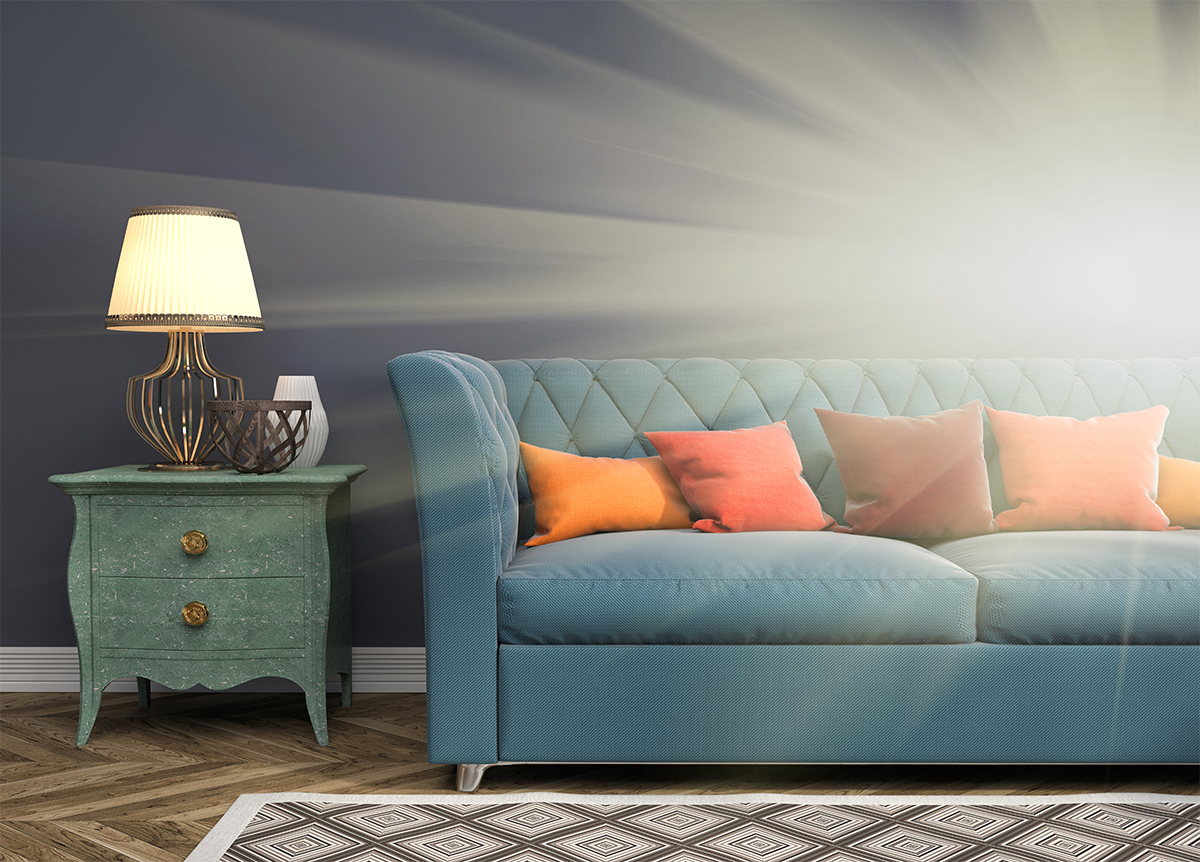 Inspirations​
Table lamps can be used in a multitude of places to accentuate the vibe of a home. Place them in a lost corner of a living room to create a relaxing reading nook. Invite a welcoming serenity in lounges or hallways by putting a pair of lamps at either side of console tables to produce a dash of delicate symmetry. Channel a touch of boutique hotel elegance into bedroom settings by casting gentle glows on the bedside tables with atmospheric
bedside lamps
. Illuminate a dining room buffet to bathe displayed items in a flattering light. A unique designer table lamp composes a greeting accent for hotel lobby areas. Wherever they reside, opportunities for creative expression abound with table lamps. This versatile light is a great addition to interior spaces of which the lighting scheme comes as an afterthought or needs appropriate balance of lighting and decor.
Illumination​
Task lighting deliberately attempts to project a strong but shorter-range light on a local area. The delivered illuminances for task lighting range from 300 lx (30 fc) to 500 lx (50 fc). Unlike other task lights that provide uncontrolled downward illumination, table lamps typically use translucent shades to filter a small portion of light horizontally. This avoids high contrast with the adjacent environment caused by high luminance ratios. The presence of horizontal illuminance is particularly useful to ensure visual comfort when no ambient light is provided. It avoids task illuminances that exceed three times the ambient illuminance so as to eliminate noticeably dim areas. Neither full horizontal cutoff of light nor exposure of the eye to the light source is a good practice in the design of task light fixtures. When hunting for a table lamp, make sure it is optically designed to radiate a soft shade of light horizontally while delivering task illuminances downward.
Construction​
Table lamps have a similar anatomy which typically comprises a base, column, light assembly, lamp shade, and switch mechanism. A weighted, anti-slip lamp base provides stability and allows the electrical wiring to feed through. In
LED table lamps
, the lamp base also houses the
LED driver
and other control circuitry. In many designs the base is tall and holds the light assembly without using a vertical column. The base may also be integrated with the column with a smooth or creative transition. The base and column are usually made of metal, wood, plastic, glass, marble, and/or ceramic. They come in various geometric expressions, design themes, graphic patterns, color schemes, and ornamental motifs. The aesthetically emphasized base, along with the meticulously crafted lamp shade, defines the style of table lamps and differentiates them from
desk lamps
.
The light assembly typically includes a lamp socket, a socket shell, an insulation sleeve, and a
light bulb
that screws or twists into the socket. Modern LED table lamps usually feature an integrated LED module for optimal light distribution and customizable lighting effects. The light is controlled (on/off switching, dimming) by a pull chain, rotary, or touch sensor switch that can be mounted anywhere from the base to socket or integrated in-line.
The lamp harp which rises up from below the lamp socket and serves as the lampshade frame provides lightweight support and adds a structured look to the overall appearance of the shade. All fabric shade harp assemblies consist of a fitter, a tripod spider, top ring, ribs, and a bottom ring. Some table lamps allow vertical positioning of lampshades using a shade riser which extends the threaded pole on top of the harp fitter.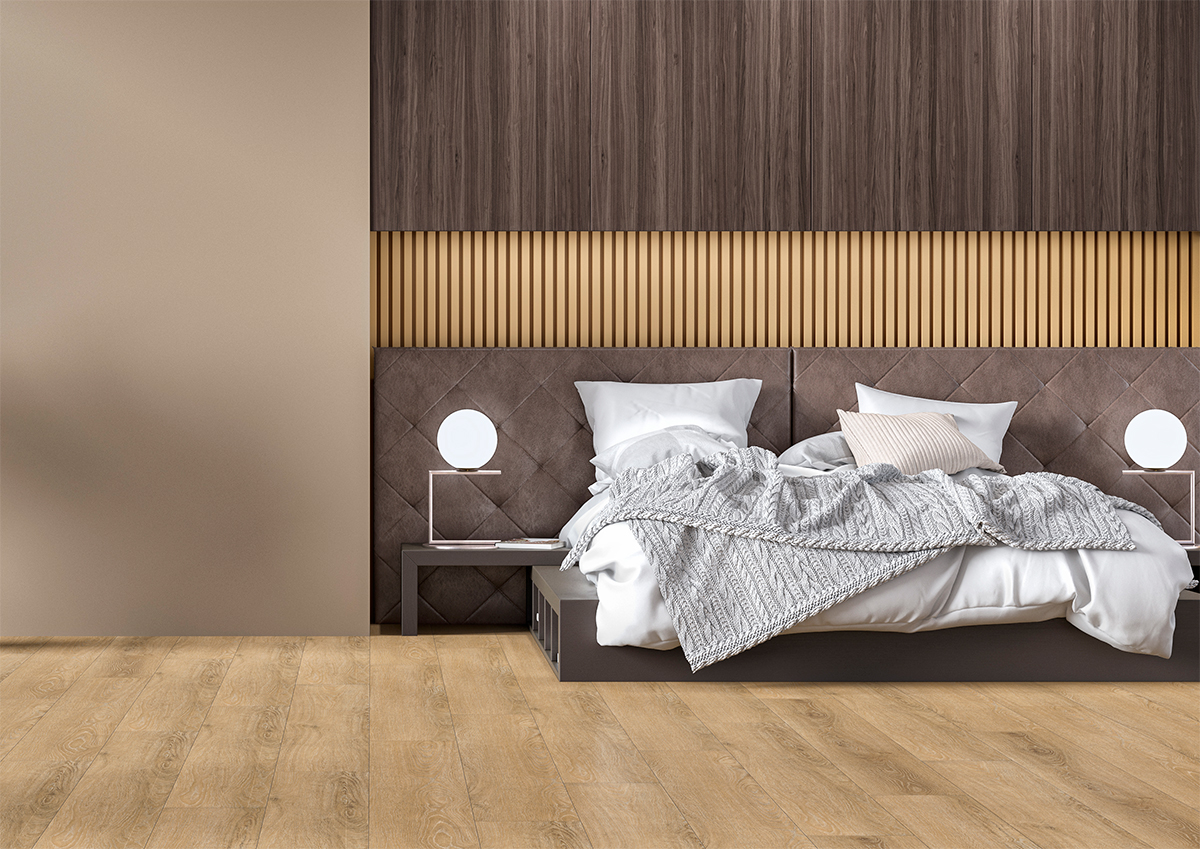 Lamp Shades​
Lamp shades are the crown-jewels for table lamps. The prominent part of most table lamps makes a strong aesthetical statement. Its optical property is essential in delivering a comfortable ambiance. Lamp shades come in a variety of shapes, which include classic drum, tapered drum, shallow drum, shallow tapered drum, oval drum, classic empire, pembroke empire, gallery empire, bell, horn, cut corner inverted square bell, sharp corner square, sharp corner square tapered, and sharp corner rectangle. Table lamp shades can be made of either fabric, glass, paper, or plastic. Wood, bamboo, metal, ceramic and shells are occasionally found in some novelty designs. Fabric shades in a plain color are most widely used because they allow the light to pass through and create a soft horizontal luminance that is gentle on the eye while providing the layered composition of light. The most favored shade colors include white, beige, brown, and gray. While lamp shades with these pale colors serenity exude a feeling of serenity, the richly colored shades invite a vibrant edge into your home.
Styles​
Table lamps provide opportunities to treat the eye with exciting visual presences as well as pleasing lighting that transforms a lost corner of your home. Streamline your portable lighting to revive your interior, facilitate task performance, establish emotional relations, and inspire a dialogue within the room. There are myriad interpretations of this type of light fixtures, which come with distinction in styles and designs.
Contemporary table lamps are clean, uncomplicated, and elegant in a new world sense. Sculptural pieces with pure simplicity take precedence over ornamental embellishments. Their simple, uncluttered geometry heightens the sense of drama either organic or abstract.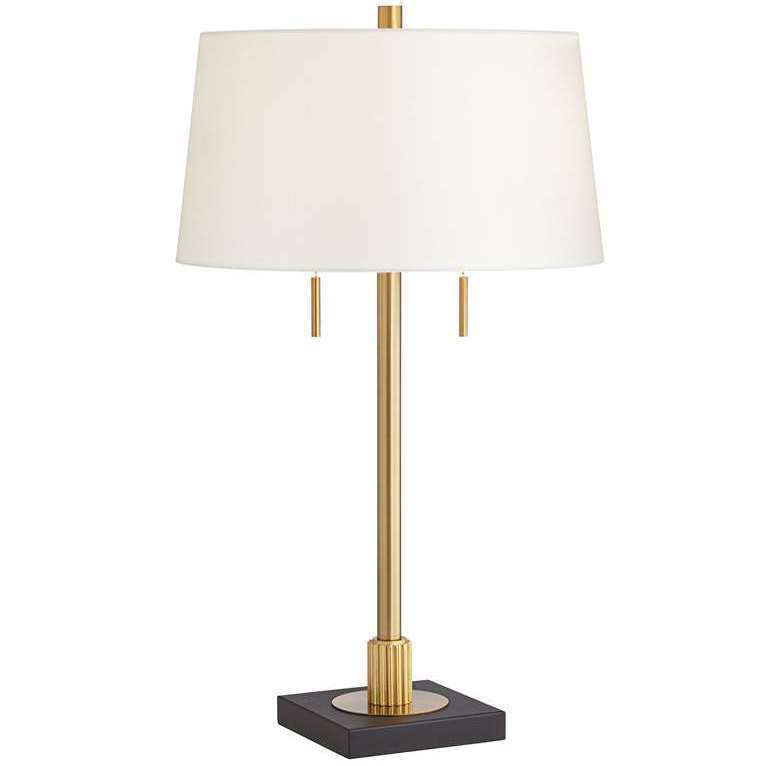 A transitional table lamp is a fusion of vintage and modern design. These lamps embrace gentle curves, intricate geometry, and neutral color palettes, but without the excessively elaborate and ornate details of traditional styling.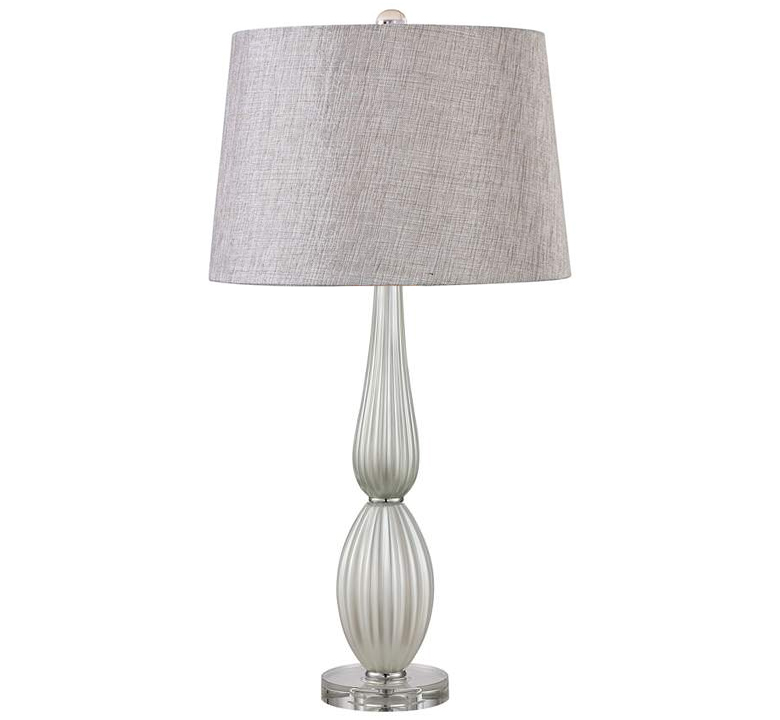 Table lamps with a traditional look are rooted in European sensibilities. Their ornate beauty which is showcased by relief work, scrolling and fluted bases, and exquisite finishes brings depth, layering and dimensionality to a space.
Usher a rugged, resilient spirit with rustic table lamps which are inspired by the simplicity and organic beauty of nature. From unfinished metal to reclaimed elements, these lamps help a room feel as close to the outdoors as possible.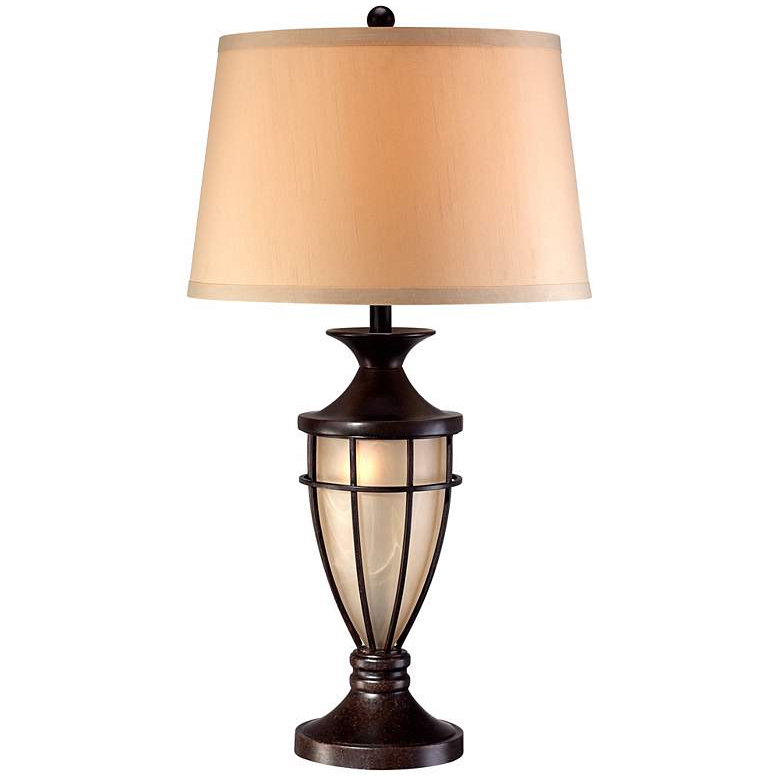 Invite a touch of industrial glamour into your room with a lamp that exudes stylishly undone aesthetic. Industrial-inspired pieces offer a rugged charm and an aesthetic combination of modern and vintage stylings.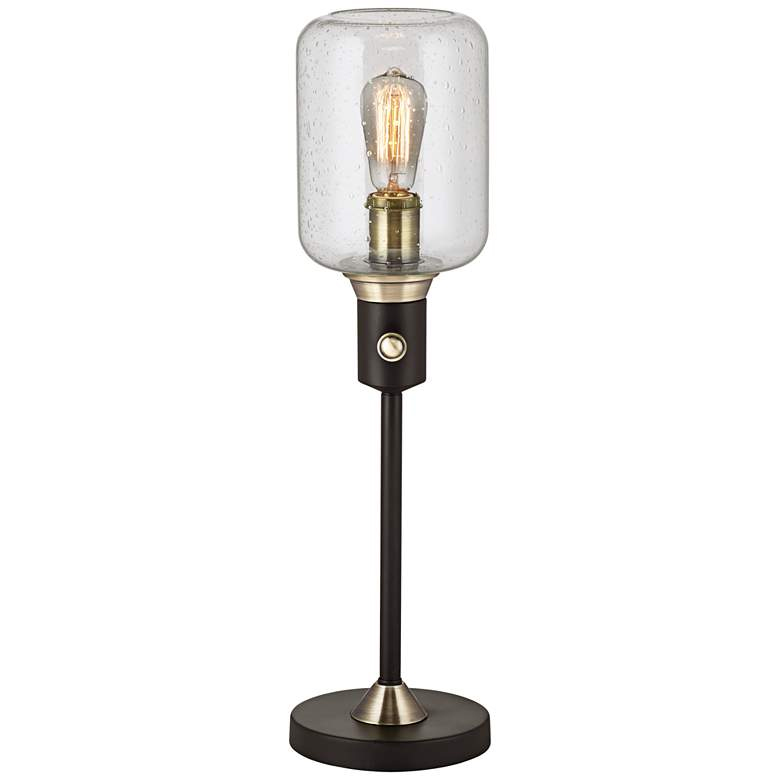 Tiffany style lamps, known for their vibrant designs on stained glass shades, are wonderful as accent pieces. The intricate designs like floral, dragonflies, peacocks, butterflies and geometric patterns allow the lamp to shine with a magical and captivating illusion.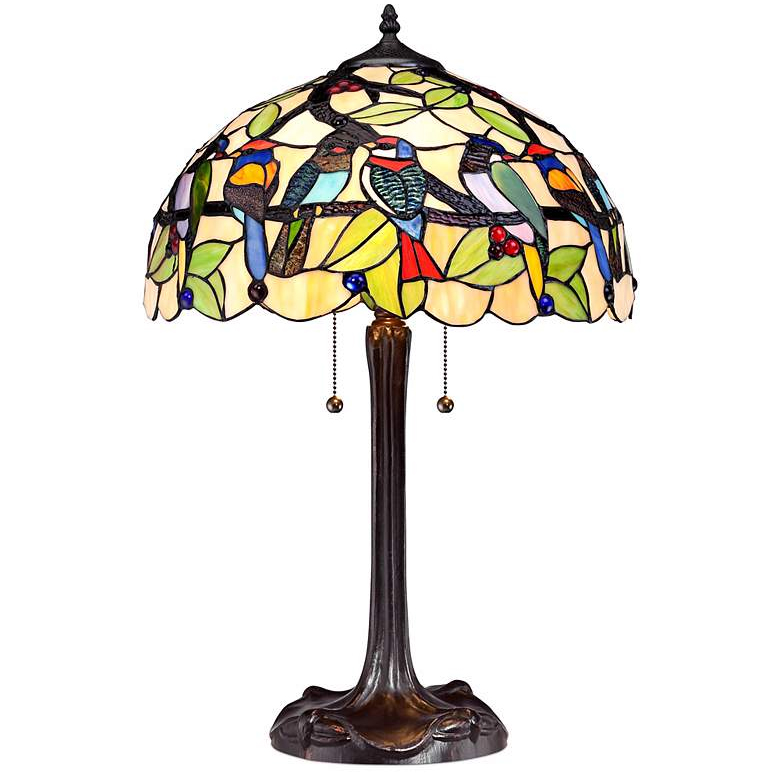 Light Source​
The light source for table lamps is often overlooked. Most lighting designers and consumers don't know that their table lamps are most likely using light bulbs with the worst light quality ever.
LED lighting
has swept the market for its high energy efficiency and long lifespan. But this semiconductor based lighting technology doesn't sound as good as what you might have expected. Challenges lie in the fact that it's difficult for LEDs to simultaneously provide good light quality (e.g., high
CRI
, low flicker lighting) in combination with high luminous efficacy while maintaining a low cost. Because there're no tight regulations on the light quality of LEDs, manufacturers of consumer grade
lighting products
sacrifice light quality for luminous efficacy and cost competitiveness. And
LED bulbs
are a victim of this industry practice. These light bulbs typically use the least costly LEDs, driving solutions and
thermal design
.
As a result, most SMD based LED bulbs have a poor spectral power distribution (SPD) throughout the visible spectrum. The LEDs incorporated in these bulbs are packaged using the lowest cost phosphor compositions which fail to provide the most accurate color rendition. With a typical 80 CRI, LED bulbs are nowhere to be comparable with incandescent lamps which have a CRI of 95. These LEDs also perform poorly with highly saturated colors, including R9, a deficiency of which leads to rendition of lifeless skin tones and reds. Unconscious consumers wouldn't notice this deterioration in color quality because they had been used to de-saturated, poor color rendering fluorescent light. In fact, LEDs can have a color spectrum as good as that of incandescent lights as long as a wide spectrum phosphor mix is disposed on the blue LED dies.
The problem with LED bulbs isn't as simple as that of fluorescent lamps. LED lighting is more delicate as it requires accurate current control and efficient thermal management. A failure in providing regulated DC output power with a low ripple content will cause the LEDs to flicker, which is invisible to the eye but can result in eye fatigue and trigger additional health implications. LED bulbs often come with a lightweight aluminum
heat sink
which provides very limited heat dissipation. The consequences of poor thermal management include
color shift
, efficiency degradation, and shortened LED life. Thermally induced color shift usually leads to increased amount of emission in the blue spectrum. High blue content disrupts circadian rhythms by suppressing the release of melatonin, a pineal hormone that helps control the sleep and wake cycles.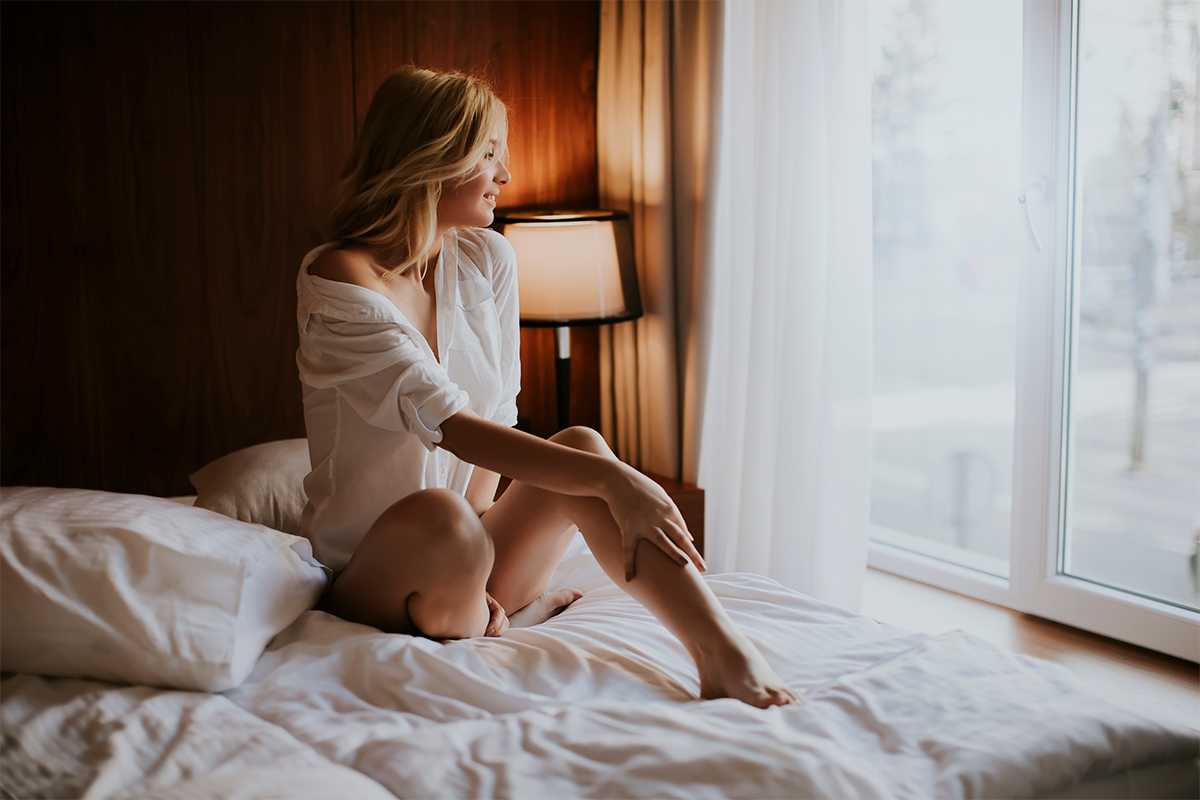 The Design Trend​
There are, of course, LED bulbs that produce high quality light. Soraa, a lighting manufacturer founded by Shuji Nakamura who was awarded the Nobel Prize in Physics 2014, is offering a premium line of LED bulbs that have a color rendering index of 95 CRI, 95 R9, and 100 Rw (white rendering). Cree's A19 Pro Series LED bulbs also provide excellent color rendition with a minimum CRI of 90. However, these LED bulbs are less affordable and not easily available for consumers worldwide. The constraint in bulb size makes impossible to incorporate robust digital circuitry for advanced lighting features, such as tunable whites for
human centric lighting
and dim-to-warm for atmospheric lighting.
The quest for high quality illumination and extraordinary fixture designs calls for an integrated approach to address the challenges of LED lighting. Only with carefully selected LEDs, precisely matching driver electronics, state-of-the-art optical control and exceptional thermal engineering, can the benefits of LED technologies be exploited to the full. The design freedom of solid state lighting product rests with designers' expertise optical, thermal, electronic, and mechanical engineering. Table lamps have a sluggish transition to integrated design as opposed to desk lamps which place high demands on the quality of light. For the sake of bringing the near-sunlight quality of incandescent light back to our living space and embracing
smart lighting
technologies, it's a pressing need to design table lamps around LED technology, rather than LED bulbs.