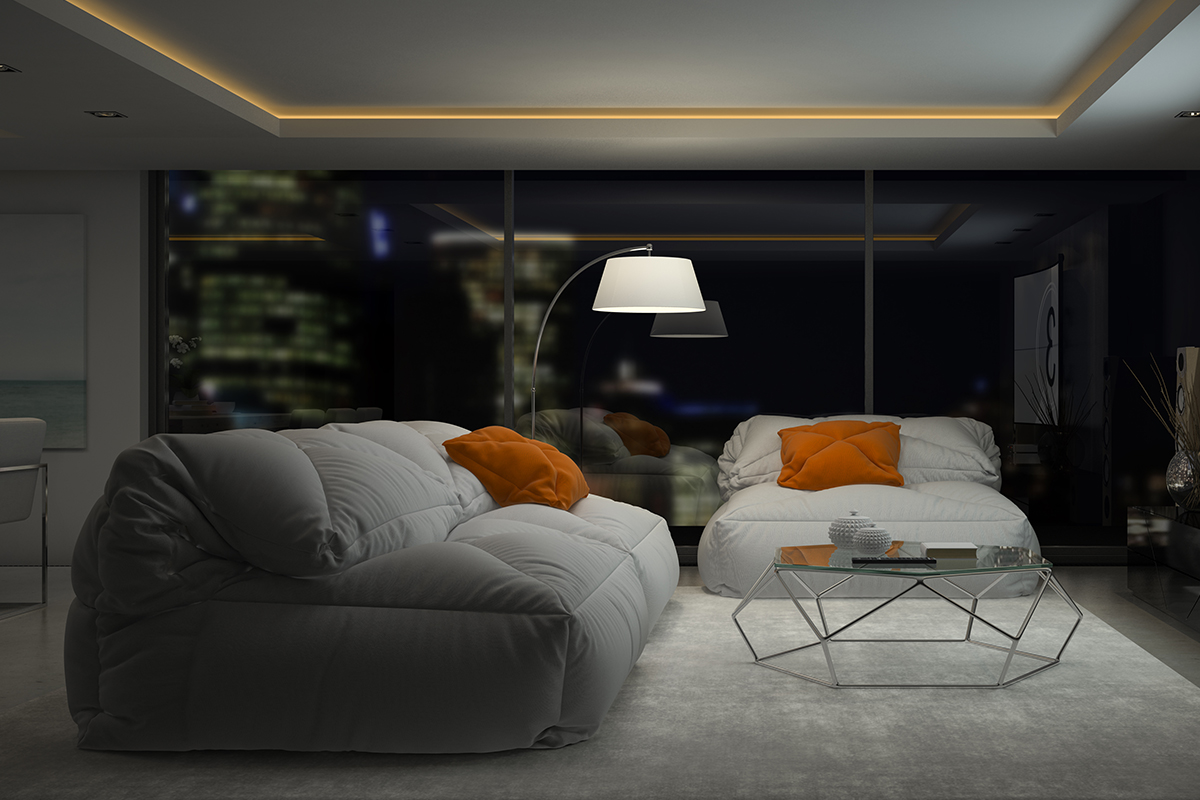 Delivering Flexibility in Both Illumination and Style​
A
floor lamp
is a tall standing light fixture that is designed to provide supplementary lighting for the ambient or task layer of light. Floor lamps also find their role in accent and decorative lighting. When a room calls for a visually comfortable light source to brighten up your reading nook, an accent piece to balance a lighting scheme, or a decorative element to reinforce a decor theme, floor lamps combine form and functionality to fulfil the functional lighting needs and drive the exceptional design of any living environment. Floor lamps can be positioned in the corner of a room, behind a seating area, or in whatever part of the room they're needed without occupying the nightstand space of a bedroom or the tabletop space of a living room. The versatility and portability of a
floor lamp
allow flexibility in both illumination and style.
A Lamp Itself Can be a Work of Art​
Floor lamps, at their most basic, are decorative fixtures that emits a purposefully controlled spread of light for a specific area. What differentiates residential lighting from technical or architectural lighting is residential lighting serves a dual purpose: not only does it contribute to the lighting layers, but also enhances the look of the space as a design element. Adding decor, beauty and style using floor lamps is the most prominent consideration for most consumers when making purchasing decisions. A masterfully composed floor lamp provides a unique decorative element and a sense of drama that can really complete the look of your thoughtful room theme. The conversation piece adds a striking visual presence to rooms while showing off your personality and individuality. Floor lamps are a favorite for interior designers because this type of lamps is created with blurring the boundaries between art, design and function in mind. Their artistic emphasis is to create thought-provoking designs, sculptural forms and tasteful details that lend a coordinated design aesthetic to a space.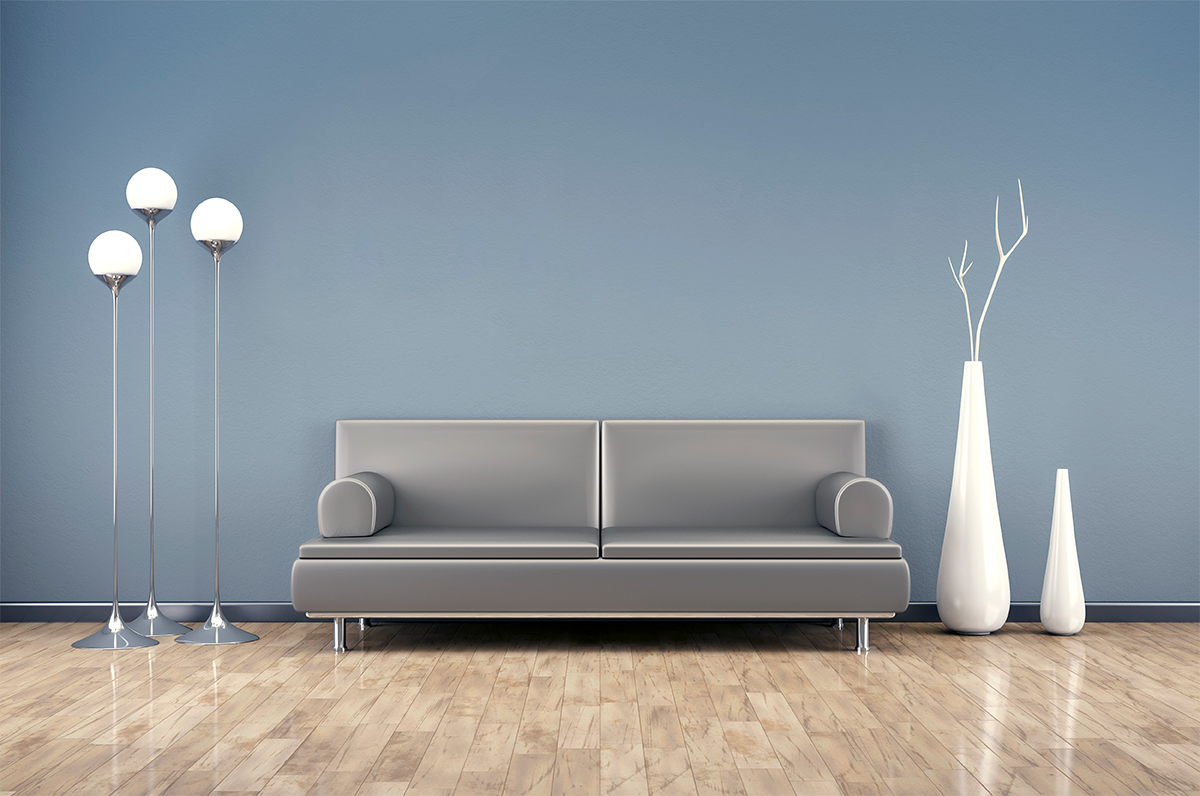 Creating Inviting Ambiance with Poetry of Light​
All floor lamps, whether steering you toward the more decorative side or serving primarily as task lights, are designed with the deliberate intention to convey the poetry of light. The addition of an exceptional floor lamp will literally make your decor shine and reward the space with a fascinating ambiance. Floor lamps that direct light upward create a balanced effect throughout the space. A directional floor light enhances the beauty of a room with its delicate downwards lighting which is typically achieved using a lamp shade. Rather than completely blocking light, the lamp shade of a floor lamp is usually designed to allow a small portion of light to be screen or filtered. This additional layer of soft illumination creates a subtle, intimate glow that captivates. A floor lamp is not meant to light up a space only, it also celebrates the spectacle of light itself with an artistic ambiance.
Visually Comfortable Illumination​
Though they are not intended for reading intensive applications, floor lamps do not afford compromise in illumination quality. When they are placed close to beds, chairs and sofas to provide task lighting, floor lamps should provide adequate illuminances for various tasks to be completed as the desired speed with accuracy and safety. The delivered illuminances for task lighting range from 300 lx (30 fc) to 500 lx (50 fc). However, high illuminances need not be applied everywhere in localized lighting applications for residential spaces. Lighting has many psychological and physiological impact beyond mere task visibility. Uncomfortable luminance ratios which exceed 3:1 between a task and immediately adjacent surroundings will create adaptation difficulties for the eye. This makes people emotionally very unpleasant. Hence it's necessary for the floor lamp to have dimming capability to address different illuminance requirements. Because portable lighting may be close to the user, special care should be taken to avoid discomfort glare. Adjust height floor lamps are recommended to avoid unobstructed views of bare lamps.
Construction​
A basic floor lamp consists of a weighted base which sits on the floor and provides stability, a tall pole which raises the light source higher, a light source that can be either a
light bulb
screwed in electrical socket or an integrated LED module, a light shade that shield the light source from direct views, and a switch to turn the lamp on and off or adjust the brightness level. Floor lamp bases can come in iron, brass, wood, marble, ceramic, or glass. The base which is the heaviest component of the lamp is commonly circular. However, tripod lamps don't have a heavy base but use several legs to keep the fixture balanced. The pole can be vertical, angled, or in the form of an arc. Floor lamp poles are often equipped with adjustable options so that the height and/or angle of the fixture can be easily adapted to any illumination requirement. A foot lamp may be operated via a foot-step switch, pull chain switch, touch sensor switch, rotary switch, or in-line switch.
Lamp Shades​
Lamp shades make a big visual statement and contribute to visual comfort. Although some modern style floor lamps take away lamp shades and control light distribution with integrated optical lenses, lamp shades still play an indispensable role in the aesthetical presentation and optical control of a floor lamp. Designed in bell, drum, cylindrical, round, empire, square and other custom shapes, lamp shades shield your eyes from harsh glare and narrow the directions in which the light emits. Floor lamp shades come in various material options including fabric, glass, paper, plastic and ceramic. Fabric shades allow some of the light to pass through the fabric, which cause the shade itself to glow with a pleasant look and decorative flair. In rooms illuminated primarily by floor lamps, shade translucency is vital to visual comfort. Fabric shades make it possible for floor lamps to provide horizontal illuminance that improves luminous adaptation. Frosted glass shades and colored glass shades are also used. Frosted glass shades are mostly used in uplights and small
downlights
. Art glass shades are an excellent way to inject intriguing colors into your rooms. Metal shades give off an industrial motif but they completely block the light from traveling through the shade and cause a high luminance ratio if no ambient light is provided.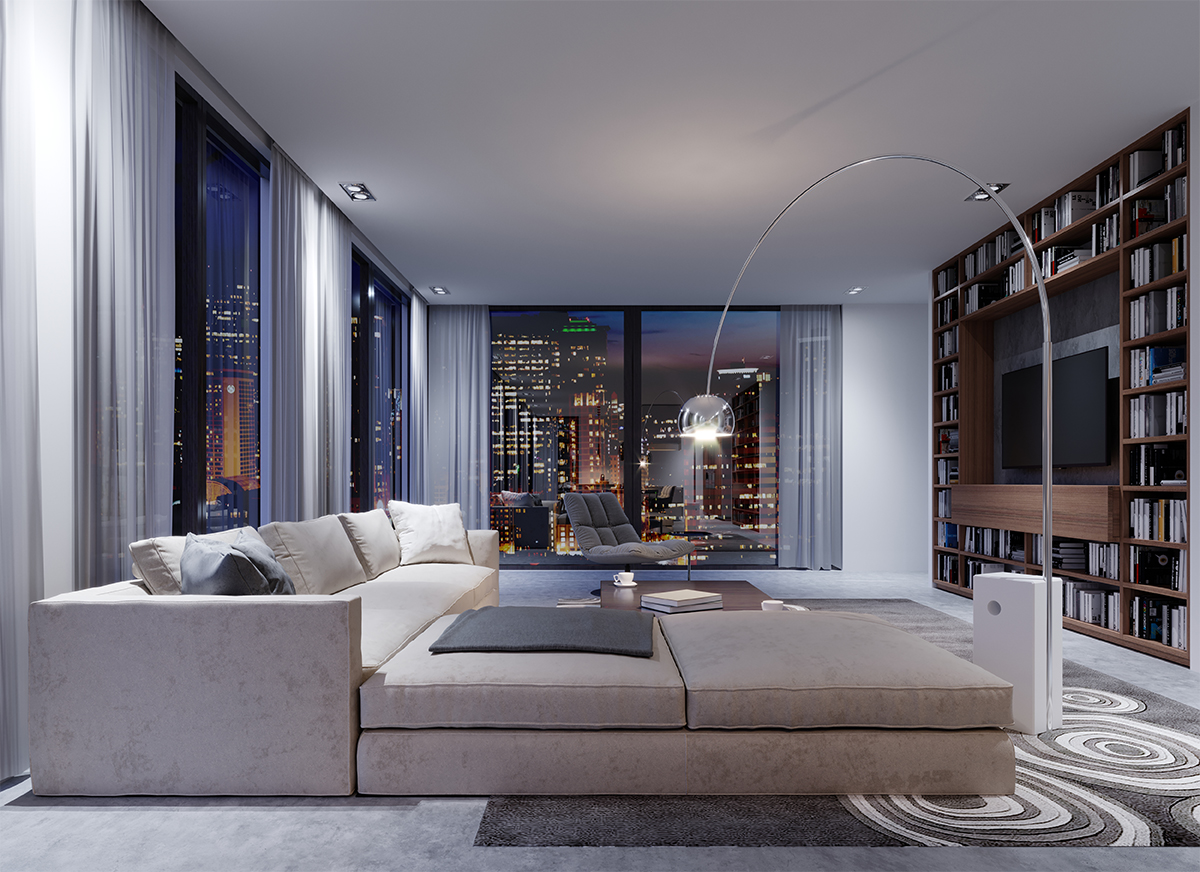 Types of Floor Lamps​
Floor lamps are a great addition to any room because bring ambiance, style and class indoors without taking up too much space or requiring complicated wiring and installation. These lamps stand gracefully and charmingly beside couches, chairs, tables, beds and other furniture or alone in a bare corner, out of the way of traffic. A wide range of floor lamps in various designs and functions give you a choice of ways to enhance your decor and invite a pleasant ambiance to a cozy corner.
Torchieres​
A torchiere floor lamp is an ambient light fixture that directs light upwards to the ceiling with the goal of creating a soft, shadowless light in a room. Torchiere lamps have glass or plastic bowl-shaped shades that enable the lamp to produce sufficient horizontal illuminances for a balanced composition of light. As a well-established design of floor lamps, torchieres have its own artistic nature that is embodied in different styles ranging from modern to traditional. These floor lamps can double as decorative statement pieces to complement interior layouts.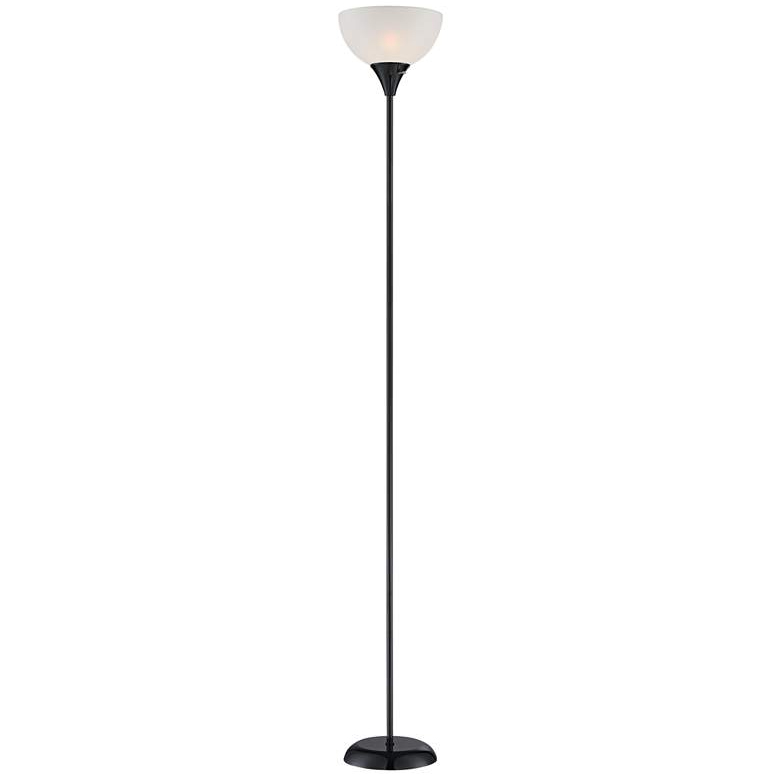 Club floor lamps​
Also known as a standard or traditional floor lamp, a club lamp is a pole top floor lamp that mounts the light and shade on the top of the straight pole rather than on an extended arm or arc pole. Semi-translucent drum shades which direct light downward and diffuse the light for soft illumination are characteristic of these lamps. Through clean shapes and classic forms, club lamps convey a comforting ambiance particularly suitable for living rooms.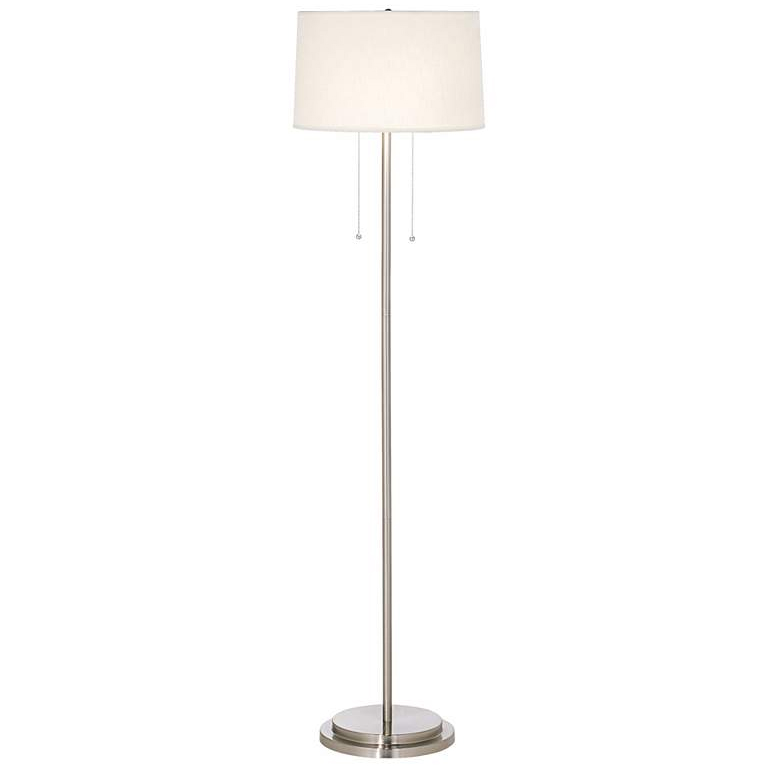 An arc floor lamp is characterized by an arched pole at the end of which a light with a drum shade gracefully hangs to illuminate downward. An arch floor lamp stretches way up and over a space such as a seating area or somewhere that people can make use of the localized light without placing the lamp close to the task area. Arc lamps are best suited for a space that lacks an overhead fixture or corners where the light can arch over a table or sofa. Its beautiful arching silhouette evokes a more organic and elegant feeling.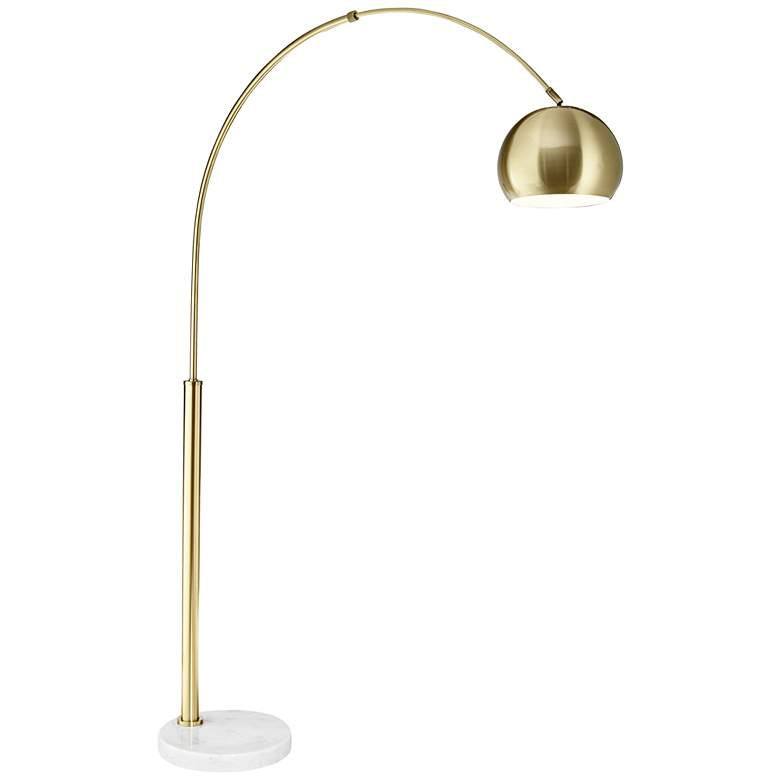 Tree lamps​
A tree floor lamp is an accent piece that features a central stand with multiple lights branching off the stand in different directions and/or heights to provide directional or ambient lighting. With their sleek array of branches and multiple lights, tree lamps make an attractive centerpiece and lends a modern designer look to any room.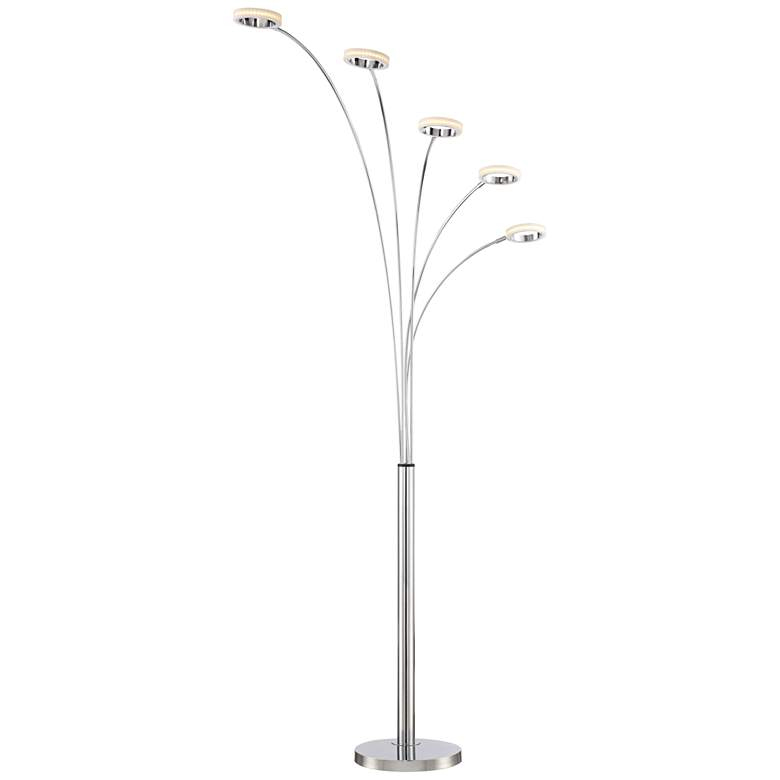 Tripod floor lamps​
A tripod floor lamp has a trio of legs that create the sturdy base for this lamp. The tripod nature of the lamp develops an architectural appeal that enhances the look of a bland corner. The tripods take up a significant amount of space and are typically placed in a sizeable empty corner.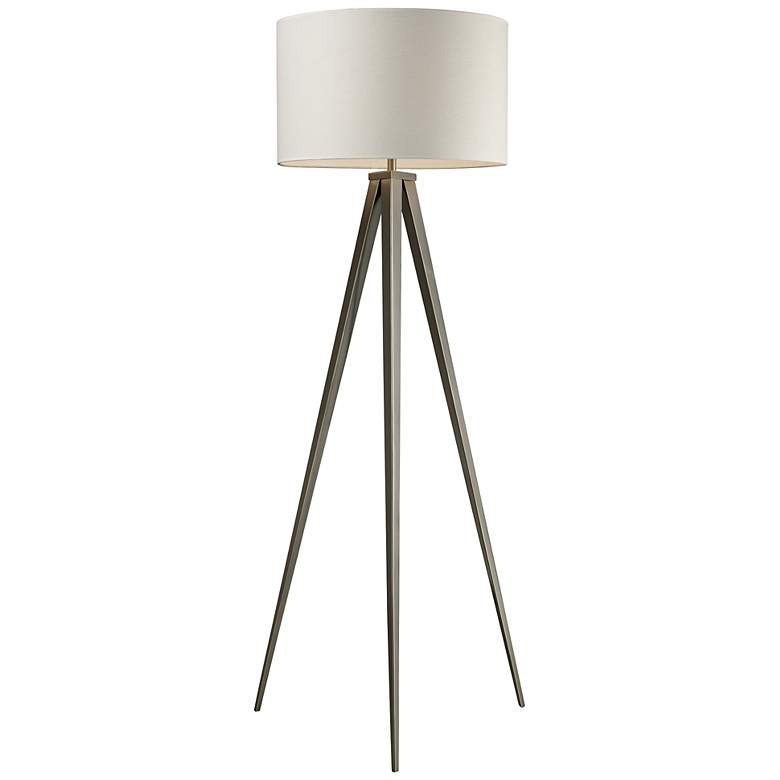 Pharmacy floor lamps​
A pharmacy lamp or swing arm lamp is created to accommodate reading tasks with the pivotable light swinging out to an extended position. Swing arm lamps have a very ergonomic and functional design that allows you to direct light wherever you need it most.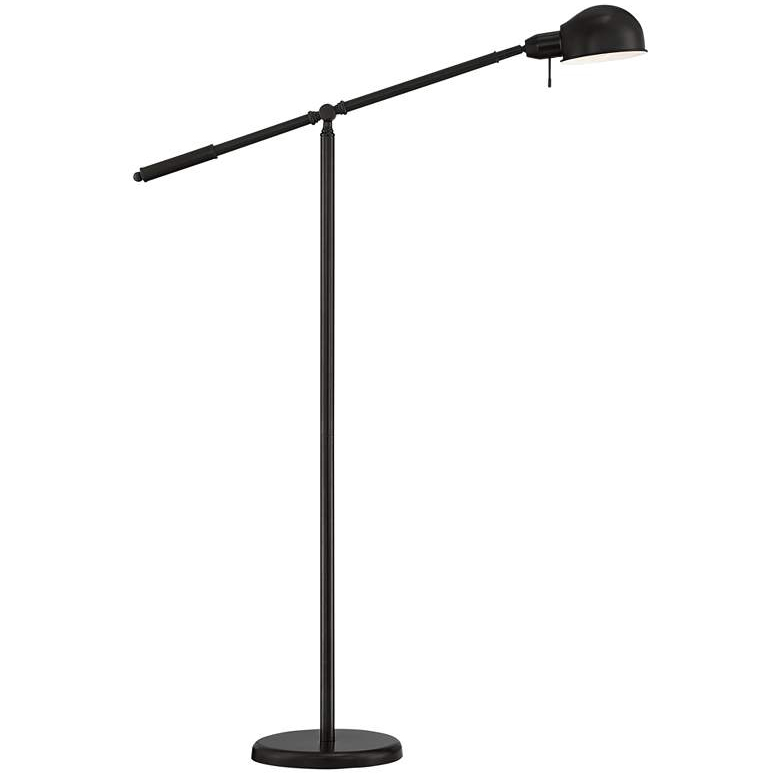 Tiffany floor lamps​
Tiffany lamps get their distinction from their Art Nouveau style shades which are made of beautiful stained glass with intriguing design patterns such as geometric, floral, or curved. The decorative light breathes life into a room with a striking graphical impact and colorful display.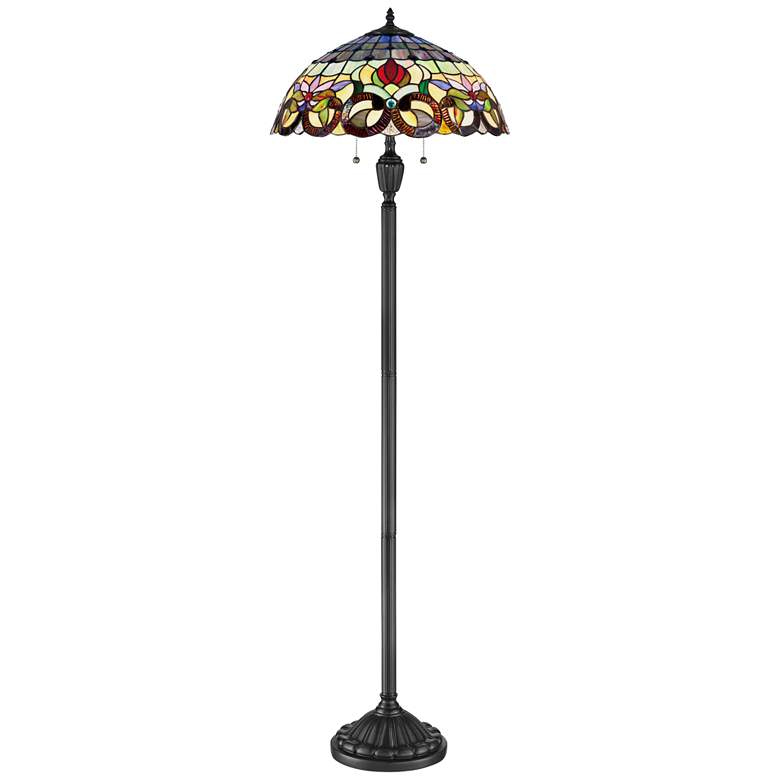 Light Source Quality​
Floor lamps, as of this moment, extensively use light bulbs to deliver light and visual impression. Incandescent light bulbs is recognized as a light source which boasts excellent spectral quality and emits light over many wavelengths, similar to the sun. Although moving to
LED lighting
results in significant savings in energy and maintenance costs, an unexpected problem is poor light quality as a consequence of the industry's strategy of sacrificing quality for cost. It's virtually impossible to find SMD based
LED bulbs
with light quality approaching that of incandescent and halogen bulbs. Most of the LED bulbs come with an 80
CRI
, as opposed to the 95 CRI of incandescent bulbs. A low CRI means deficiencies in rendering some of the colors critical in bringing out the beauty of illuminated items. These LED bulbs fail to harnesses the power of the red wavelength (R9) to deliver the ultimate color quality that does not mute colors in food, artwork and skin tones.
Not only are LED bulbs poor in color quality, they may suffer flickers because of the extremely simplified driving scheme. Sunlight has no flicker, and incandescent lighting produces minimal flicker because they are thermal radiators. High efficiency ripple suppressors are usually not present in low cost LED drivier circuits. Large ripples in the DC current provided to the LED load will cause flicker and other visual anomalies which are typically invisible to the eye but can induce eyestrain and fatigue under prolonged exposure. Besides the vulnerable driver circuitry, LED bulbs on their own do not have sufficient heat sinking capability. Poor
thermal management
leads to phosphor degradation and consequent
color shift
toward the higher end of the spectrum. In the worst cases, blue light hazard which is known to accelerate the onset of macular degeneration will be triggered.
A Word to Fixture Designers​
Solid state lighting differentiates itself from legacy lighting technologies in that it calls for spectrally optimized LEDs, tight management of electrical current and consistent control of LED junction temperature. The light quality of consumer grade LED bulbs is literally deteriorated beyond what we could have ever imagined. It is therefore imperative for fixture designers to develop a complete lighting solution that includes high quality LEDs, high performance drivers, and high efficiency thermal management systems. Don't leave the fixture end-users exposed to low CRI, flickering, and even photobiologically risky light emitted by the dirt cheap LED bulbs. Furthermore, with
IoT
and
smart lighting
on the rise, floor lamps need to be adapted to the technological advances. Sophisticated lighting features such as
tunable white
and dim-to-warm lighting, which are obviously impossible for light fixtures that still use light bulbs, demands complex system integration.