Human scale illumination
A post top light is an area or street light that provides human scale illumination of streetscape, pedestrian walkways, bikeways, residential areas, public parks, college campuses, squares, parking lots, plazas, etc. The addition of human scale illumination can promote the safe use of streets and outdoor areas at night for vehicles, bicycles, and pedestrians. The presence of lighting also provides a senses of security and reduces the likelihood of crime.
Outdoor lighting not only transforms the environment but can also breathe new personality into the space. Post top lighting is appealing to architects and urban designers because of the architectural or decorative look delivered by poles and luminaires of the light fixtures. With its distinctive design language, post top lighting lends an aesthetic touch to the environment it serves. It can help a residential community develop its own sense of character, reinforce the landscape theme of an urban boulevard, enhance the atmosphere in commercial areas, and maintain visual characters of a historic district.
A harmony of form and function
Crucial to outdoor lighting in residential and commercial areas is the unison of form and function. Post top lighting is designed to fulfill aesthetic and functional applications simultaneously. It often draws on historical influences to express and underline the desired character. The timeless look of traditional post top lights is exuded by their iconic shapes that come in many different iterations. Post top lighting presents itself in an easily recognizable form in that the luminaire perches on the pole.
The most differentiable part of a post top light is its luminaire. Acorns and lanterns are classic shapes with staying power. The aesthetic value of traditional design is arguably best represented by the acorn style which can be defined by the myriad options ranging from the classic apple shape to the inverted namesake acorn shape. The aesthetic of an acorn style post top light is primary derived from the glass, acrylic or polycarbonate globe. Textured or prismatic surface treatments are molded in to reduce glare, increase optical performance, and enhance the daytime appearance. Lantern style luminaires which can trace their roots all the way back to gas applications are timeless in their design elegance. The lantern family is exceptionally versatile. The luminaire may come with a four-, six- or eight-sided cast aluminum frame. The classic round style classified as Victorian is also a representative form factor of this family. The versatile selection has an array of finial options, window panel designs and roof configurations.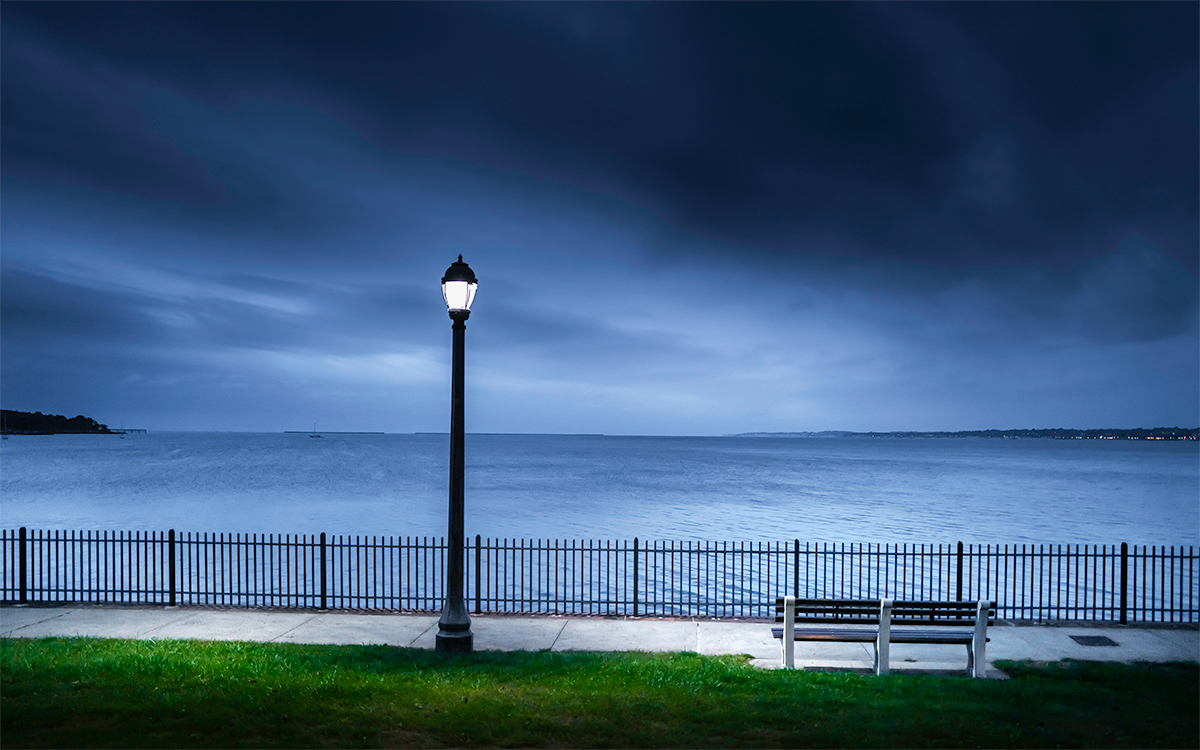 LED lighting takes a turn for the better
The technological migration from compact fluorescent, high intensity discharge (HID) and incandescent to solid state lighting breathes new life into the design of post top luminaires. While traditional forms remain popular thanks to the availability of retrofit LED lamps and LED upgrade kits, more modern and contemporary designs that exploit the directional nature and miniature size of LEDs are gaining favor. Luminaire designers no longer need to struggle with controlling and modifying the omni-directional light output from the bulky glass light bulbs. LED technology affords them the chance to create luminaires with a striking mix of geometric, sculptural and artistic excellence through a systems approach.
LED post top lights can be designed to blend into the environment for seamless architectural integration or a sense of wholeness or harmony in the landscape. They can also serve as decorative pieces to make a dramatic statement with an ornamental look. Time, technology and trends can blur the boundary between design styles. The popularity of acorns and lanterns is set to continue with their enduring appeal and the stylistic evolution driven by solid state lighting. Notable for simplicity, clean lines, intentional symmetry, and absence of fuss or ornateness of traditional styling, the modern design style facilitates the integration, infusion and organization of lighting into a coordinated system. The trend-forward contemporary design which breaks the rules and creates artistic wonders is a growing, fresh trend in outdoor lighting design.
Fixture scaling and coordination
Regardless of whether the application calls for a charming vintage vibe, a transitional equilibrium, a refined modern look, or a contemporary sophistication, scaling and coordination are critical to the aesthetic perfection of post top lighting. At the fixture level, the configuration of pole assembly should be balanced in scale, the dimension of the luminaire should be in scale with that of the pole base, and the style of the pole assembly should be coordinated with that of the luminaire.
A pole that is 4" square or round is typically designed for pole heights between 10' and 13′. The 5" pole should be 14' to 16'in height. Poles with diameters and square dimensions of 6" should be used with pole heights that are 17' and taller. A traditional style pole base should correspond to the luminaire in width and volume. Its height should be no less than 10% and no greater than 25% of the total pole height. Fluted poles and bases generally complement traditional styling. Smooth shaft poles and bases work very well with modern and contemporary fixtures. [Source: Sternberg lighting].
At the application level, the style of post top lights should be coordinated with the street furniture and landscape. Luminaire mounting heights for urban or human scale illumination typically range from 3 m to 9 m. While the mounting height and the scale of the lighting fixture are mainly dictated by illuminance requirements, they should also respond to the environment, nearby buildings and other features.
Lamp-based systems vs. integrated systems
LED post top lights can be divided into lamp-based systems and integrated systems. Lamp-based LED post top lights are generally light fixtures that had been designed around traditional technologies but have been converted to LED technology with the use of LED lamp retrofits. An LED lamp retrofit is often an LED light bulb that has a physical shape, light distribution, lumen package, size and supply adaptor connection (medium or mogul base) similar to those of a traditional light source that it will replace. LED retrofit technology facilitates a seamless transition to modern LED lighting and brings the benefits of LED energy savings to existing HID and fluorescent fixtures. However, the space constraint to retrofit LED lamps leads to a compromise in thermal management and driver performance, which in turn takes the edge off lamp efficiency and lifespan.
The design and engineering of integrated LED lighting systems revolve around providing the LEDs a controlled operating environment to maximize their performance and service life. The light engine, which is typically an assembly of SMD LEDs on a metal core printed circuit board (MCPCB), is mounted to an aluminum heat sink which is either a part of the housing or thermally interfaced with the housing. This configuration increases the surface area of the heat sink and facilitates more efficient conductive and convective heat transfer into the ambient.
Maintaining the LED junction temperature below a set limit is critical to lumen maintenance of the LEDs. With integrated design, the light emitting surface (LES) can be tailored to photometric requirements for high efficiency optical delivery and precise light distributions. Integrated systems also provide an adequate space to accommodate powerful driver and control circuitry.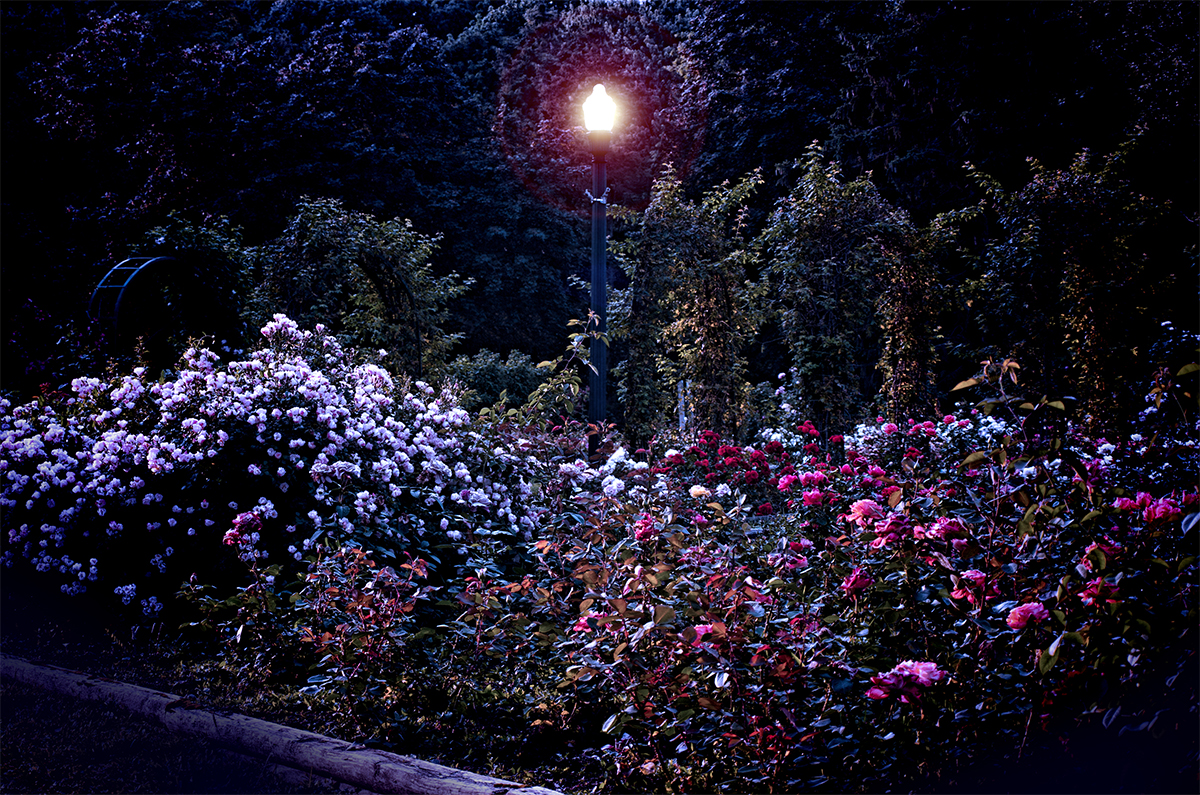 Light distribution
Post top lighting is typically provided for outdoor areas with high nighttime pedestrian activity. The design methodology employs horizontal and vertical illuminances as the design criteria to increase the visibility of pedestrians. Most post top lights offer a symmetrical distribution of light for effective illumination of a geometric area. Asymmetrical distributions are also available for illumination of roads and streets up to 11 m wide.
The high vertical illuminance requirement and low mounting height present challenges on control of obtrusive light which can be defined as glare, light trespass and sky glow. BUG ratings may be mandated and must be addressed through an effective optical design. Optical control for direct post top luminaires is achieved using reflectors, refractors, diffusers, lenses, louvers, or a combination of them. The prismatic optical refractor is the hallmark of traditional designs. It offers outstanding efficiency and superb glare control while providing a distinctive daytime sparkle.
Contemporary LED post top lights usually maintain a downward direction for all the light output. The light distribution is often regulated by a lens array which is injection molded with TIR lenses capitalizing on characteristics unique to LEDs. The lens array sits over the entire assembly of the LEDs with precise alignment of the optical axis to each LED package, providing efficient extraction of light from the source and uniform illumination in a tightly controlled beam spread. Indirect post top luminaires which are designed to provide excellent glare control along with important aesthetic values shield the light source from the field of view. Optical control is accomplished by reflecting light downward to the target area.
Line and load regulation
The performance and lifespan of an LED post top light are largely dependent on those working behind the scenes. For a line-power LED system, the LED driver is decidedly important for the reliable and efficient operation of the LEDs. To operate the current driven, low voltage semiconductor emitters on AC mains power, not only AC-to-DC conversion is required, the subsequent regulation of the DC power to the diodes places high demands on the driver design. Poor load regulation can lead to excessive ripple current that causes flickering in the LED light output and sometimes catastrophic failures of the LEDs due to electrical overstress (EOS).
An AC-to-DC LED driver executes a variety of tasks including AC input rectification, power factor correction (PFC), power conditioning, switching mode control, current regulation, output filtering, etc. The driver also incorporates a robust surge suppression circuit to prevent the LEDs and downstream components against the damage from transient surge events in AC power lines. Solar powered post top lights count on solar charge controllers to prevent battery from deep discharging and perform controlled discharges to the LED load.
The AC-to-DC LED driver and solar charge controller often include dimming capability, which allows dimming of the connected LEDs via a DALI controller or an analogue voltage signal (0-10V, or 1-10V). They may be configured to accept control input through an interface connected to an occupancy sensor and photocell for automation of lighting based on occupancy patterns and available daylight. Post top lights may incorporate mesh networking capability to enable a more robust, interoperable, easily scalable controls solution.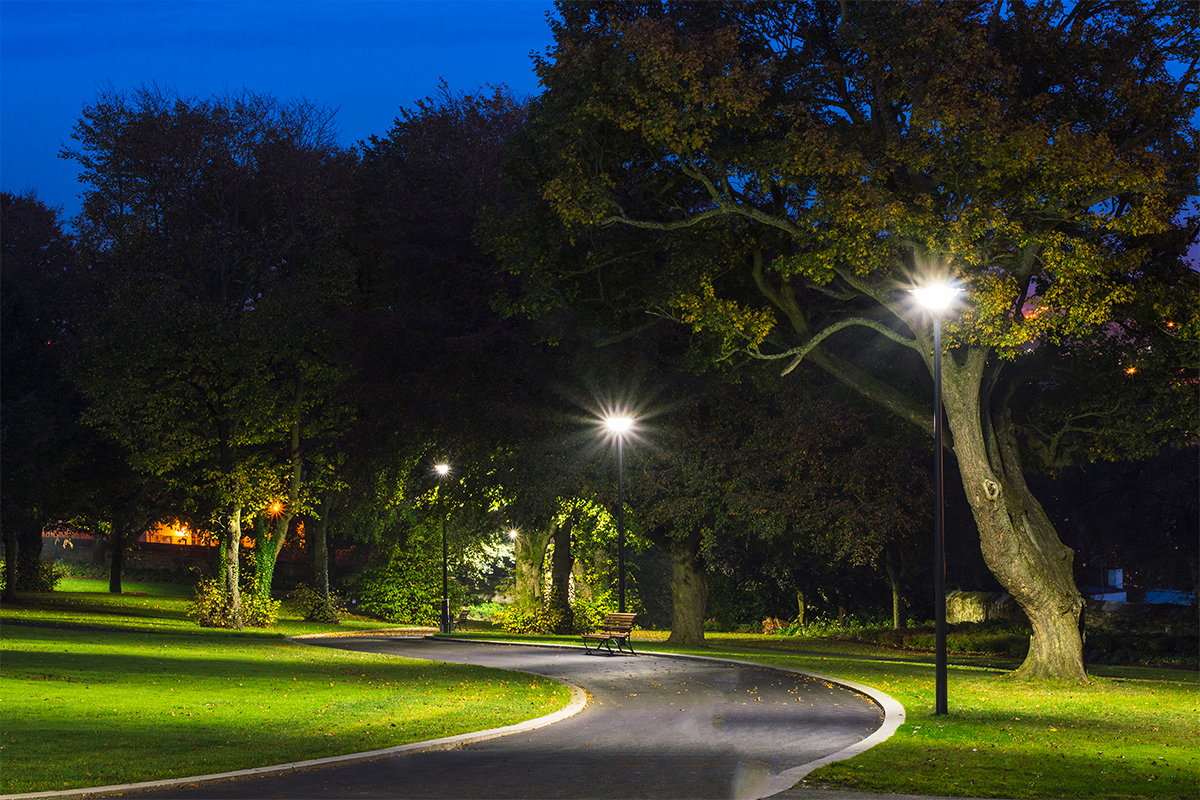 Stand up to outdoor rigors
The capability of a post top light to perform reliably in the most extreme environmental conditions is equally important as thermal and electrical engineering. LEDs and other electronics must be sealed against corrosion, and mechanical and electrical abnormalities that are caused by the ingress of dust and moisture. The housing, frame, fitter, and finial of a post top luminaire are generally constructed from die cast aluminum. Poles are often manufactured from aluminum or steel. The metal surface of these components must be protected against corrosion and other forms of deterioration.
The corrosion control process involves surface treatment of a metal with a prescribed chemical to form a protective film which create a barrier between the corrosive environment and the metal surface. Chemical conversion treatment results in the best possible adhesion of the polyester powder coating. Polyester powder coating can mask initial stages of corrosion and create the desired color for the light fixture. The powdercoat is baked at high temperatures for a durable finish and is formulated to be highly resistant to ultraviolet degradation.