What is low voltage LED track lighting
A low voltage LED track lighting system is a multi-use linear lighting system that accommodates various types of luminaires to make lighting perform to exact, diversified needs. Typically, it takes advantage of a track that combines a magnetic fastener and a 48V rail. The low voltage track system is designed to support miniaturized LED luminaires which take on a design boiled down to its purest form and still make a statement and deliver performance comparable to luminaires with a conventional design. The rising popularity of magnetic track lighting can largely be attributed to iGuzzini who created the well-known Laser Blade range miniaturized LED luminaires in 2012. Miniaturization of LED luminaires and the linear design of recessed downlights and spotlights facilitated the adoption of tool-free magnetic mount track lighting systems.
Slim and sleek
Traditionally, track lighting has been used as a performance lighting solution in retail environments, commercial showrooms and art museums. In these spaces the ceiling luminance is deliberately toned down to ensure the tracks and luminaires are not visually distractive or do not overwhelm the space. Low voltage magnetic track lighting systems offer an architectural approach to lighting through system miniaturization. A recessed track with a width as narrow as 1 inch permits unobtrusive ceiling and wall integration. With a slim profile, the track creates minimal footprint even when it is surface mounted or suspended from a ceiling.
Miniaturized LED luminaires with invisible light sources give center stage to the illuminated space and objects, instead of drawing attention to the luminaires themselves. Effortless architectural integration and a simple yet sleek architectural aesthetic lend magnetic track lighting systems to use in spaces where lighting must simultaneously blend in with architecture. Ultimately, a modern or contemporary space such as an office, home or hotel guestroom thrives on minimalistic forms, clean lines, and sleek looks of magnetic track lighting systems.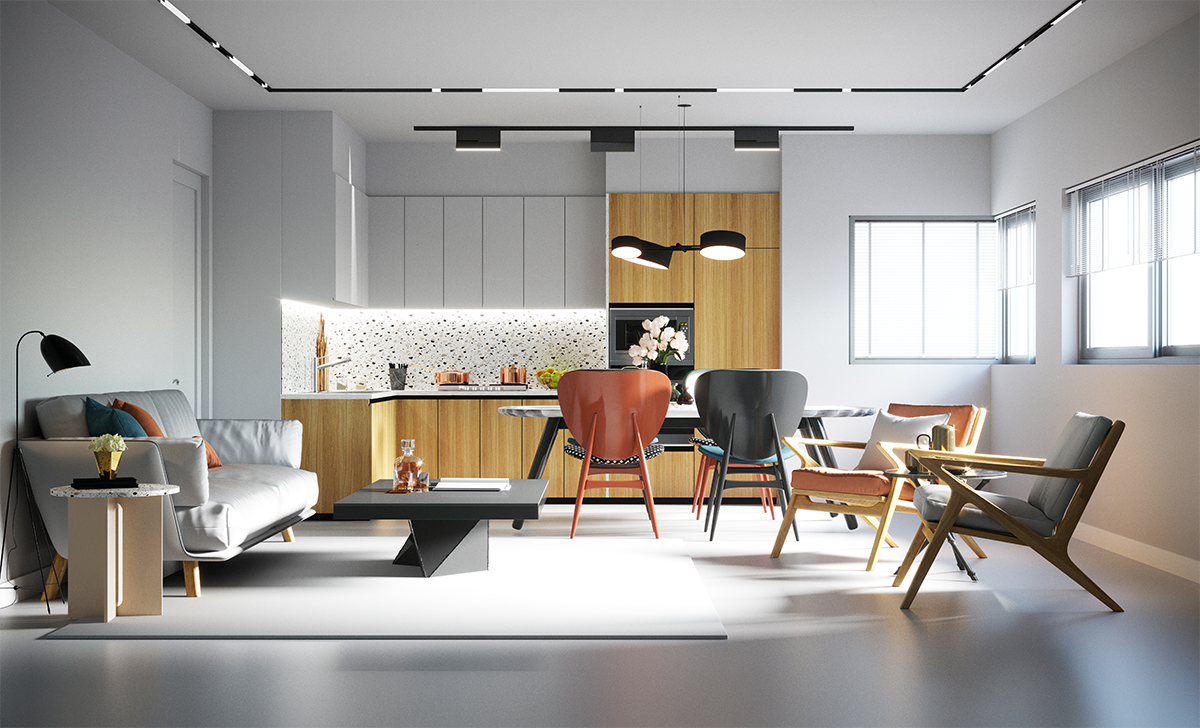 Unmatched flexibility and adaptability
Magnetic track lighting systems offer virtually an unrestricted level of flexibility, whatever the application. They answer the need for adaptability in location, quantity, beam pattern and aiming angles. Whether it is to highlight works of art in museums and galleries, spotlight featured products in retail stores, bring out the character of an interior decor in prestigious spaces, or to add drama to living spaces, magnetic track lighting systems continue to be the workhorse of accent lighting.
With an abundance of luminaire options, a single track lighting system can simultaneously provide ambient and task layers of lighting as well. Many spaces have a myriad uses, but they must be free of any clutter. Magnetic track lighting systems rise to the challenge. The ambient, task and accent lights mounted on the track can be used together or separately to create a flexible and inviting space. The scalable and modular feature of magnetic track lighting systems gives the end users a significant amount of options and customizations to address different lighting requirements.
Intuitive customization and hot handling
A magnetic track system consists of a narrow track rail and a 48V direct current (DC) power supply. The track rails come mostly in widths of 23 mm and 26 mm. Constructed of extruded aluminum, the rail houses electrical conductors and data buses as well as a magnetic fastening plate that runs the same length as the rail allowing for mechanical engagement with luminaires in any random position. The tracks can be recessed horizontally into the ceiling or vertically into the wall, and are available in versions for surface and pendant mounting. A suite of rail connectors facilitate continuous run configurations and perpendicular transitions from ceiling to wall. The track is connected to a remote 48 VDC low voltage power supply which has clear benefits for its implementation.
The safety extra low voltage (SELV) circuit ensures that attached LED modules can be touched without any risk and enables long run lengths with only one electrical feed-in. The growing global trend to deploy 48 VDC power supplies in building microgrids consolidates the advantage of magnetic track systems. Magnetic installation and SELV operation allow intuitive customization and hot handling (moving the LED modules while they are still on).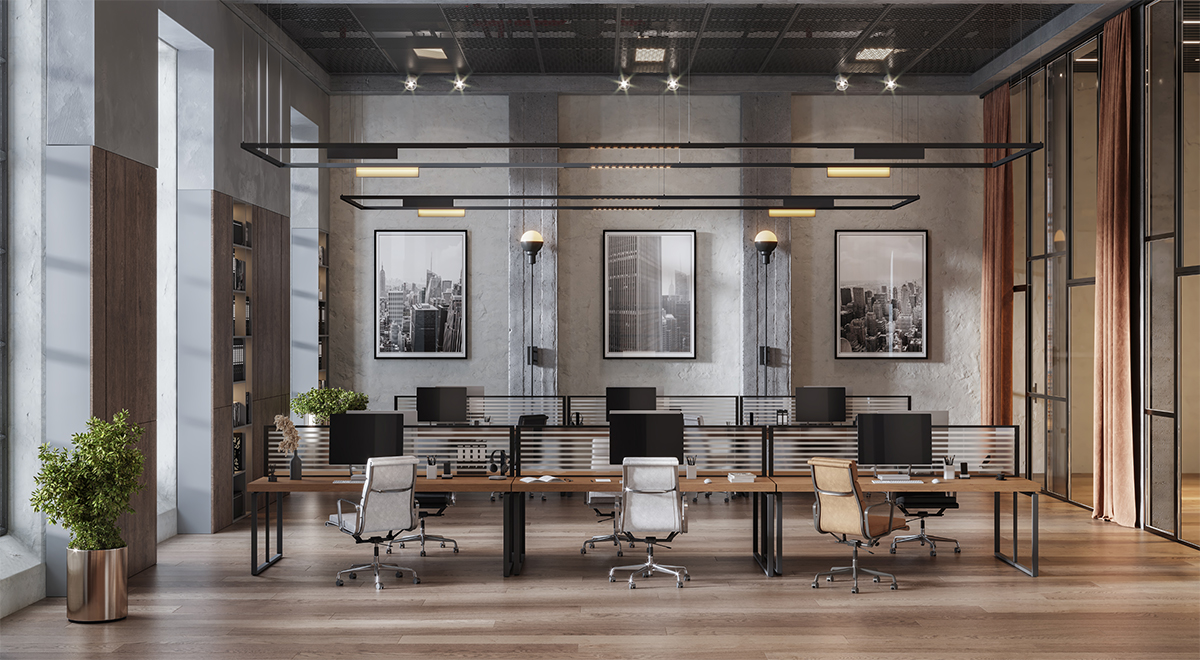 Lighting control
Magnetic track systems are usually addressable systems that have the ability to control individually LED luminaires or group of LED luminaires. A common way to accomplish addressable lighting control is to incorporate data lines which allow the luminaires to be independently controlled, regardless of power circuitry. These types of track systems implement control of the luminaires through a protocol such as 0-10V, DALI or DMX. DALI lends track lighting systems bi-directional communication capability between a lighting controller and the luminaires.
For track systems that do not incorporate data lines, individual or group control of LED luminaires can be implemented through wireless data control. Each addressable LED luminaire is equipped with a wireless communication module which enables lighting control through a wireless protocol such as ZigBee or Z-Wave. Individually addressable control of luminaires can also be achieved using power line control. In this case, data is communicated over the power lines through a building automation protocol.
Track luminaires
The magnetic mount LED luminaires are an indispensable part that contributes to the distinctiveness of magnetic track lighting systems. Magnetic track systems are designed to accommodate small aperture and slim profile luminaires. These luminaires include miniaturized LED downlights, spotlights, and wall washers that were originally designed as recessed lights for inconspicuous ambient, accent, task and wall wash lighting. Since the launch of iGuzzini's Laser Blade range, miniaturized LED luminaires have evolved to include surface mount and pendant versions. These luminaires use high flux density integrated LED arrays such as high power LED packages or COB (chip-on-board) LEDs to deliver a high lumen output from a small light emitting surface (LES).
Through the use of precision engineered optics, miniaturized LED luminaires produce tightly controlled rotationally symmetrical, axially symmetrical or asymmetrical light distributions for high punch accent lighting, or high uniformity illuminance for ambient, task and vertical surface lighting. A systems approach to thermal, optical and electrical engineering ensures excellent lumen maintenance, color stability, and glare control despite the miniaturization in size.
LED driver
A magnetic mount LED luminaire includes a magnetic adapter for mechanical fastening and electrical connection on a 48V low voltage track. The track adapter incorporates a DC/DC driver circuit that regulates current and voltage to drive the LED load. Dimmable LED drivers typically include a constant current reduction (CCR) circuit which can be controlled through a wired or wireless communication protocol such as DALI, 0-10V, or ZigBee.