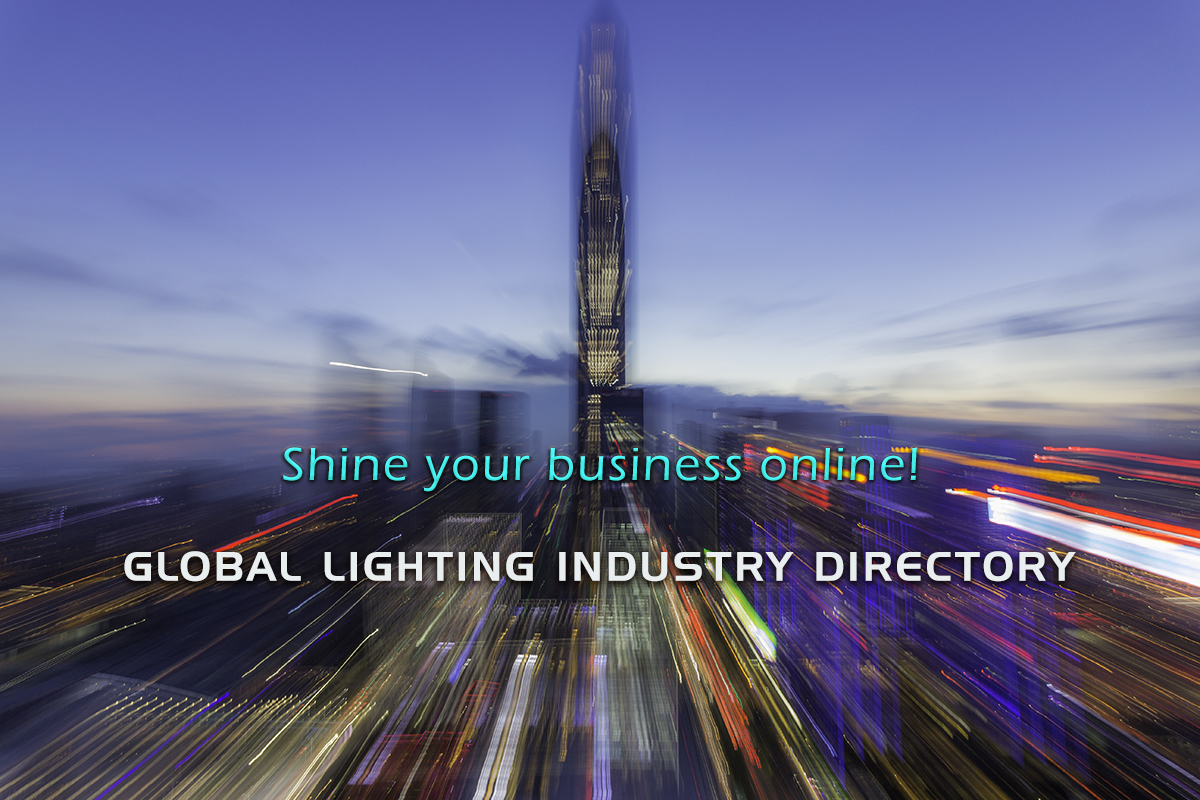 The
Global Lighting Industry Directory (GLID)
is an online business showcase venue that navigates you through all niches of the global lighting industry. It is the first and only directory of its kind. In addition to providing the most complete database of key players in the industry, GLID works as a robust, interactive platform for business profile presentation, product demonstration, business news publishing, audience engagement, and reputation management.
The industry's most comprehensive resource
Delivering a comprehensive collection of industry players, the Global Lighting Industry Directory is your gateway to identifying opportunities for growth. This directory is an initiative to list all companies involved in the lighting business. From lighting manufacturers to
Internet of Things (IoT)
solution providers, GLID unfolds a breathtaking panorama of the ever-evolving lighting industry. If you operate a lighting business, GLID is your front row ticket to the lighting market. Here you'll have the opportunity to share accomplishments across a diverse group of potential buyers and clients. If you're looking for partners that help you take your business to the next level. GLID is your window to the lighting industry. The industry's most comprehensive resource gives you the ideal venue to connect with your target partners.
Full-featured company profile
As a marketing tool that speaks to the target audience, the company profile is a business's chance to shine. A business listing in the Global Lighting Industry Directory starts with a full-featured company profile. Aside from publishing all the details that form the foundations of a business, our system lets you embed media from sites such as YouTube, Vimeo, YouTube, and TikTok. With video marketing offering a distinct customer engagement advantage, it makes great sense to cash in on this digital strategy.
Interactive communication
With the intention to help industry players manage the rapidly changing dynamics of the business relationship, every business listing in the Global Lighting Industry Directory comes with a discussion thread. Online discussions can provide a positive way for customers and other stakeholders to engage with a business. Business interaction in a digital environment eliminates the psychosocial impediments that can arise from face-to-face dialogues. Jump into the conversation and create positive interactions with your audience to drive business growth and exercise reputation management. The discussion thread also allows people to share positive or negative experiences with the business. These posts can often provide clues as to whether a business can be trusted or not.
Corporate reputation
With the GLID platform a business listing can collect and publish reviews and ratings from customers. Online reviews and ratings provide a vital picture of a company's ability to keep their commitments to their partners. Essentially, they offer business stakeholders a public outlet to voice their opinion. Reviews and ratings largely make up the online reputation of a business. Positive reviews and high star ratings help prospects overcome any hesitations and worries. While negative reviews and low star ratings are unfortunate, they also present a big business opportunity. If the negative feedback identifies a genuine problem and the problem can be proactively addressed by the business, trust is earned. The story of turning a negative into a positive can differentiate a business from a sea of competitors. The truth is, reviews and ratings can make or break a business. That's why we provide an interactive platform for reputation management.
Corporate newsroom
News and updates are an essential element of public relations (PR) or marketing strategy for any business. In today's fast-paced, socially distanced business environment, your partners and prospects are craving for up-to-date information in an attempt to decide whether to go a step further. However, one aspect in digital marketing that small businesses tend to neglect is timely information delivery. The GLID platform allows a business to publish news and updates. Tell the world about your company's accomplishments, announce new product launches, and share your events schedule. When things go wrong or negative news about your business pick up, the importance of timely information delivery only intensifies. You get the chance to tell the story first in your own voice.
Virtual exhibition
Last but not least. A business listing in the Global Lighting Industry Directory has a product showcase page. This page lists the company's products published in Media (product database). GLID also offers the opportunity to display products in the category page for extra exposure. In conjunction with the
Open Lighting Product Directory (OLPD)
, GLID completes the best-in-class infrastructure for online product marketing.
Our industry directory and product directory are free to be listed in. To submit a company, please open a ticket
here
. To list your products in both directories, register a corporate account and
submit your products
to the most appropriate Media categories.
---
Not in our directory?
Submit your company now
to be part of the digital industry ecosystem.