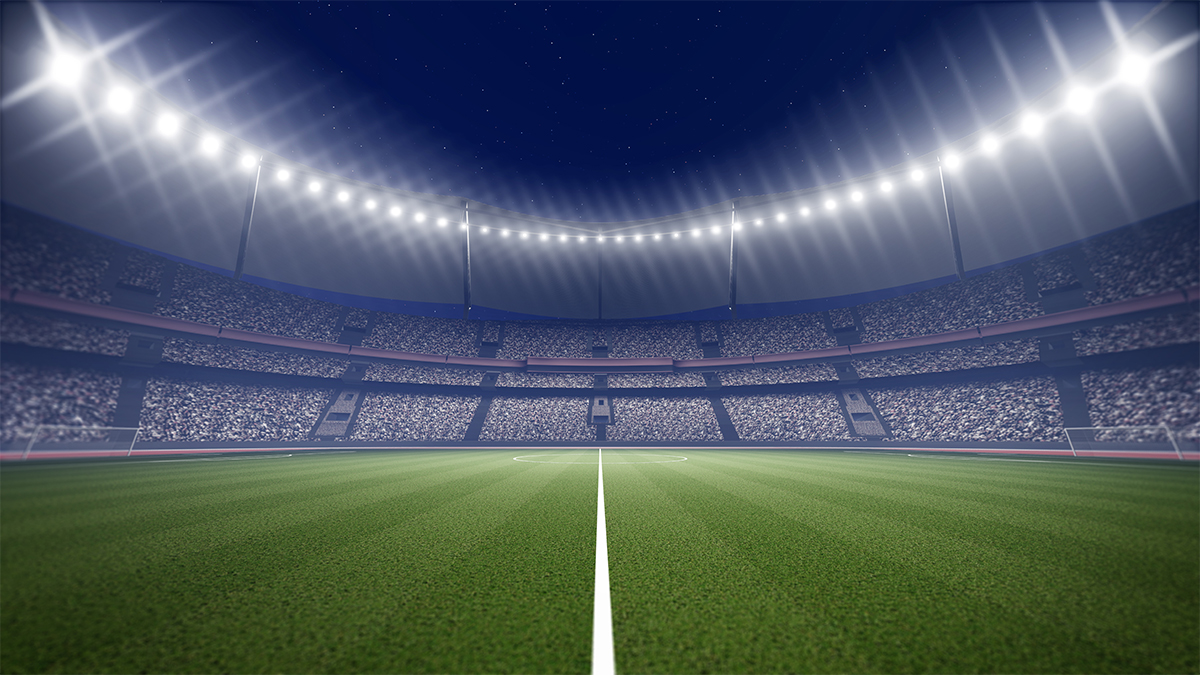 LED stadium lights
are high power floodlighting luminaires designed to distribute light in a sports playing area over long distances. These directional luminaires are installed at appropriate heights around the sports field of a stadium to create a luminous environment that provides excellent visibility for players, spectators and television broadcasting. A stadium is a large venue where sports, concerts, and other events are held. It consists of a field of play either partly or completely surrounded by tiers of sloping seats designed to allow spectators to view the event.
LED stadium lights
are ultra-powerful lighting systems that can draw up to 2000 watts of electrical power and produce astonishingly high output in packages of tens to hundreds of thousands of lumens. These
high power LED flood lights
are multidimensional engineering works which involve a high level of thermal, electrical, optical, and mechanical integration.
Lighting is an integral part of stadium design as many events are held outside daylight hours.
Stadium lighting
is fundamentally about appropriate use of floodlighting. Flood lights that are mounted high around the distant field perimeter are the sole source of artificial light for large-scale facilities where there're no overhead structures available to install downlighting systems. These luminaires are required to project controlled beams of light for quantitative and qualitative illumination of the playing field. As a place of excitement and spectacle, a stadium is a massive and magnificent facility that covers an expansive area and hosts large influxes of people.
Sports lighting
systems create virtual daylight at nights to extend the hours of operation. They undertake to create optimal visual conditions for players, develop an engaging environment for a thrilling fan experience, and enable the spectacles, exciting moments and dynamics of games to be captured through HDTV broadcasting, digital photography, and slow-motion recording.

​
---